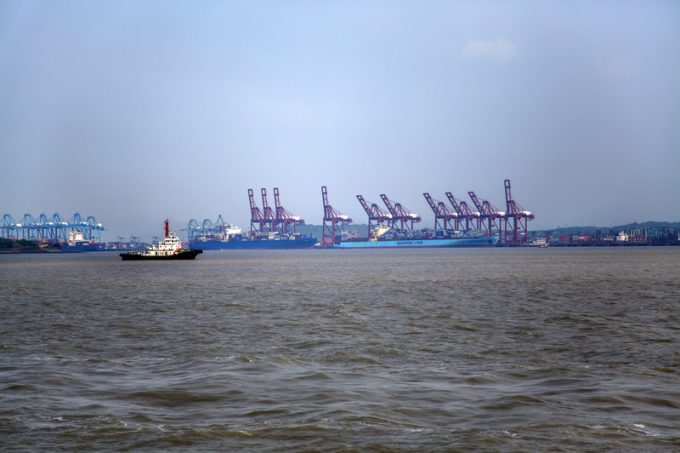 Indian digital container shipping booking platform Cogoport has extended its services to reefer shipping for Indian perishables exporters and importers.
India's perishables trades have seen double-digit growth in recent years and Cogoport said refrigerated exports from the country grew by 27% last year.
Shrimp was the principal seafood export, growing by 20%, with demand for seafood and Indian organic food driven from the North America, Europe, Saudi Arabia, Israel and Vietnam.
And the export of onions rose by 15% year on year in 2018.
At the same time, refrigerated imports from markets including Germany, South Korea and Russia are also on the rise, driven by demand from India's growing middle class.
Purnendu Shekhar, founder and chief executive of Cogoport, said: "We are now able to pass on the benefits of Cogoport digital shipping to customers who move refrigerated goods – typically SMEs moving seafood, fruit and vegetables, chemicals and pharmaceuticals.
"Customers using our platform confirm they save 10-15% on their logistics costs – including as many as 40-man hours per shipment – and we're delighted to now extend those efficiencies to refrigerated cargo.
"We are meeting significant demand for reefer exports to north America, Europe, Asia and the Middle East, and to those importing refrigerated cargoes – enabling SME shippers all over India to deliver better productivity, service and profitability when moving their perishables."
India's perishables exporters have also seen air freight capacity shrink drastically in recent months, following the grounding of Jet Airways, which has led them to look for alternative modes and spurred Maersk's recent foray into mango exports.
Ankit Begwani, founder and chief executive of exporter BegwaniGlobal, said: "Like many other SMEs, we are also seeing huge demand for shipping of perishable cargo, not least for fruit and vegetable exports to Malaysia and Dubai."
Anish Patel of Jyoti Exports, which exports potatoes and onions to markets across Asia and the Middle East, and ships around 300-400 containers with Cogoport, said: "Freshness is key and an efficient refrigerated export system is vital for our exports."
The development follows the May expansion of the Cogoport platform to cover Chinese inbound shipments – following a years of surging imports of Chinese consumer goods into India.