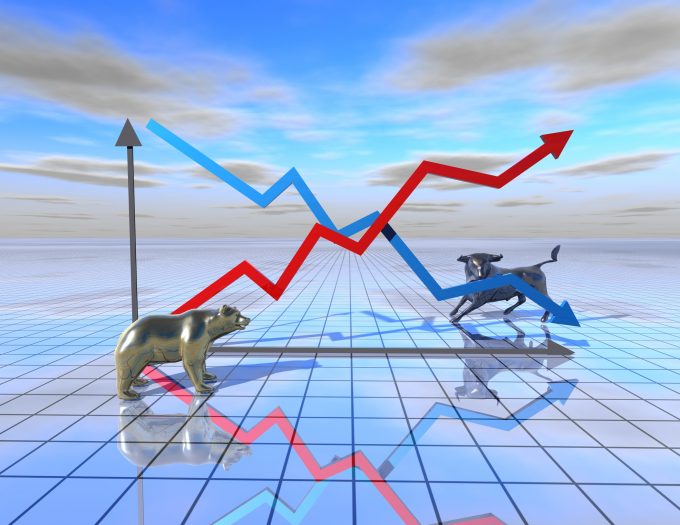 CNBC reports:
Stocks rose in volatile trading Thursday,  recovering from steep losses earlier in the session, as traders assessed the latest U.S. inflation data and what it means for the Federal Reserve going forward.
The Dow Jones Industrial Average rose 423 points, or 1.45%, recovering from a 500-point drop earlier in the day. The S&P 500 ticked up 1.25% and the Nasdaq Composite gained 1.02%.
Stocks rebounded after hitting their lowest levels since 2020 led by gains in energy and bank stocks. Shares of Chevron gained more than 3% as oil prices spiked, and bank stocks Goldman Sachs and JPMorgan rose 1.3% and 3%, respectively. A reversal in big tech names such as Apple and Microsoft and a surge in semiconductors Nvidia and Qualcomm also contributed to the move higher.
In addition, investors may be betting that the stronger-than-expected inflation report means price increases will peak soon.
"We get this last gasp higher in inflation and from here we start to decelerate," said Liz Ann Sonders, chief investment strategist at Charles Schwab. She added, however, that swings in stocks are likely to continue going forward as investors digest more inflation data and earnings season kicks off.
"I think there's still plenty of things that could drive volatility and intraday swings are just the nature of the beast right now," she said.
To read the full post, please click here.
Now read this: "Dow closes 2.8% higher, roaring back after a historic turnaround".
And this: "Soaring CPI & Extreme Pre-Positioning Sparks Massive Swings Across Markets".