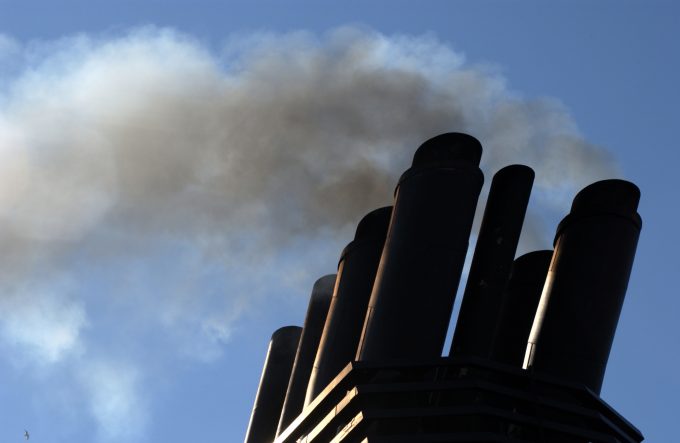 Global shipping representatives have called on the International Maritime Organization (IMO) to develop a new roadmap for reducing CO2 emissions.
A consortium of associations, including the World Shipping Council (WSC) and International Chamber of Shipping (ICS), want clarification on what constitutes shipping's "fair share" of greenhouse gasses, in line with the COP21 Paris Agreement..
The group has asked IMO member states to adopt a global CO2 data collection system, which will determine next steps in reducing the industry's 2.2% global share of CO2 emissions.
The calls come in advance of next week's Marine Environment Protection Committee (MEPC 70) at the IMO's headquarters in London.
In a statement, the group emphasised the importance of MEPC 70 making significant progress in agreeing to develop a timeline for consideration of next steps, in order that the IMO can make a positive report to the next UN Framework Convention on Climate Change Conference of Parties (COP 22), which meets in Marrakesh next month.
"The industry's submission to MEPC 70 is intended to demonstrate that shipping is responding responsibly to global climate change, and that IMO is the only competent authority for addressing shipping's CO2 emissions," the statement added.
Efforts to reduce industry emissions will build on the IMO's mandatory agreement on technical and operational measures to reduce shipping's CO2, which entered into force worldwide in 2013 outside of UN framework.
Meanwhile, in an attempt to minimise its own environmental impact, WSC member CMA CGM has entered into a memorandum of understanding (MoU) with French utility firm Engie to develop LNG as a fuel for its fleet of container vessels.
The two firms believe LNG use will expand in the near future and are set to launch a study of LNG use in containerships as well as the development of engineering specifications for a bunkering vessel that would refuel LNG-powered containerships in port.
Engie chief executive Isabelle Kocher said natural gas was a key element in energy transition.
"Ultimately, LNG as marine fuel will lead to a massive reduction in pollutant emissions."
The agreement follows research over the past five years by CMA CGM to design environmentally friendly containerships. The carrier is involved in two programmes, the first of which aims at developing a dual-fuel deepsea container vessel which can alternate between using LNG and traditional heavy fuel oil.
Its second project is attempting to design a container vessel that uses a combined gas and steam turbine system.
Farid Salem, executive officer at CMA CGM, said the carrier aims to be a pioneer in the development and use of LNG on containers.
"Liquefied natural gas has many environmental advantages," he said. "It is undoubtedly the fuel of the future of the maritime shipping industry that will progressively substitute for heavy fuel oil over the next few decades."
Use of LNG would reduce not only a ship's CO2 emissions, but eliminate sulphur oxide emissions and limit nitrogen oxide and particulate matter emissions.