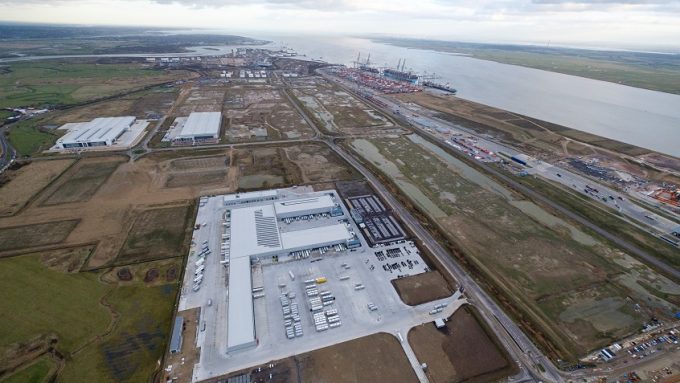 CMA CGM has announced a widespread rationalisation of its services between Europe and Latin America that will see the UK's London Gateway become a key hub for its perishables traffic.
The French carrier is to discontinue its Europe-Caribbean ECS service after the final southbound sailing departing 6 June from Rotterdam, which is operated by five 2,200-2,600 teu vessels and connects the Hamburg-Le Havre range in North Europe with the Caribbean perishables export ports of Moin, Puerto Cortes and Puerto Barrios and the transhipment hubs of Kingston and Caucedo.
The final northbound sailing is on 27 July, when the 2,200 teu CMA CGM Port St Georges departs Moin.
In its stead, CMA CGM will deploy far bigger vessels and upgrade its Eurosal and PCRF services, and centre its Latin America-North Europe perishables network around the new cold chain warehouse at the port-centric logistics park adjacent to London Gateway.
The Eurosal service, which also runs from the Hamburg-Le Havre range, but to west coast South America and hubs in Panama and Cartagena, will deploy nine 10,500 teu vessels, offering Latin American exporters another 500 reefer plugs a week.
The revised PCRF service, which runs out of Dunkirk, will operate six 3,500 teu vessels, introduce a call at London Gateway and replace a call at Antwerp for Zeebrugge.
CMA CGM is also rejigging its Mediterranean-Caribbean network and merging its Medcarine, Med Americas and Medgulf services into the New Medcaribe service that will deploy eight 6,700 teu vessels, with direct calls to the west coast South America replaced by feeder services out of Cartagena and Manzanillo.
The reorganisation of CMA CGM's north-south network follows hard on the heels of a similar move by Maersk and its recently acquired subsidiary, Hamburg Süd, in restructuring its west coast South America-North Europe network.