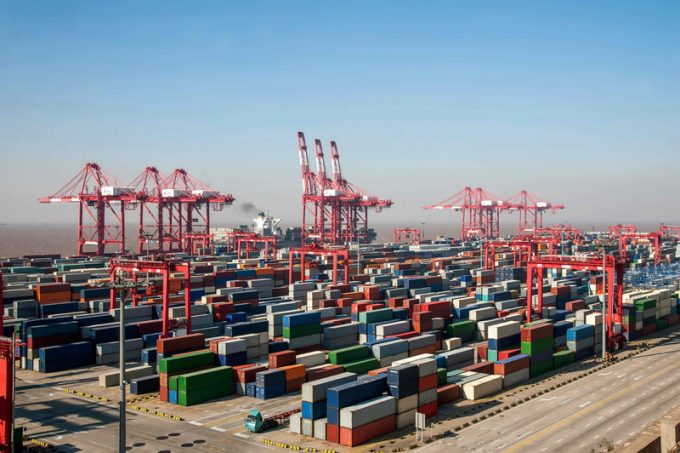 The failure of shipping lines to make a profit and terminal operators reporting declining profitability is putting the entire supply chain at risk, delegates at this week's TOC Americas Container Supply Chain event in Panama heard.
Dinesh Sharma, executive director at supply chain analyst Drewry, said carriers and terminal operators were being pressured to diversify their business portfolios to mitigate the increasing risks from the trade war between China and the US and the huge surge in costs expected to hit carriers once the IMO's low sulphur fuel regulations come into force in 2020.
"Both carriers and terminal operators are diversifying, which is understandable when you see that asset-light freight forwarders are continuing to make money, and they are a target for carriers.
"The risks of this strategy is that now each operator in the supply chain currently has a defined role which they are good at. But what happens when everyone owns operations all along the chain?
"Are they going to be competing with their customers – those forwarders which remain independent – and will they be able to deliver value to the end customers, the shippers?
"I don't think these questions have been answered," he said.
Mr Sharma questioned the effectiveness of US president Trump's tactic of applying new tariffs on Chinese exports, if his aim was to stimulate US manufacturing, reverse the trade deficit or in some way penalise China by heaping extra costs onto its exporters.
"Firstly, China can simply lower the value of the yuan to counteract that; but if that doesn't work and exporting directly from China becomes too expensive, then Chinese firms have the option of moving manufacturing to third countries – we don't think the tariffs will help the US in any way.
"We see two scenarios developing: either China yields to Trump's demands, which we think is very unlikely; or come the next US presidential election in 2020 the tariffs are rolled back.
"The International Monetary Fund believes 2020 is the point at which the tariffs will begin to hurt the US economy," he said.