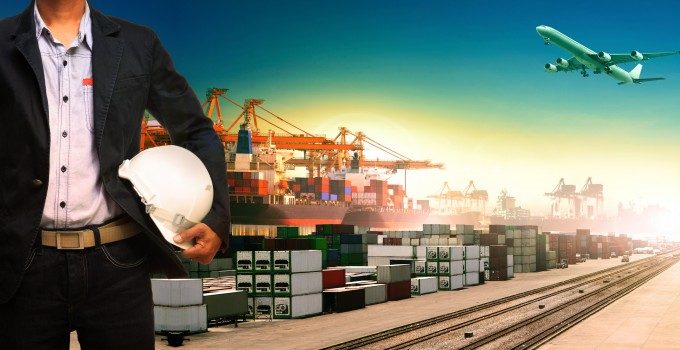 The US-China trade war has seemed "positive" for transpacific shipping lines, so far, with importers rushing to beat tariff deadlines.
But there is growing concern that a prolonged dispute would leave shippers with question marks on whether to reorganise their supply chains.
APL chief executive Nicolas Sartini believes the industry should still achieve around 5% trade growth this year.
"So far it's paradoxical, because the trade war has been rather positive for shipping companies," he told delegates today at the TPM Asia conference in Shenzhen.
"This is probably because capacity was really low in the market before peak season, as people were hesitant and afraid of the situation.
"But now the peak season is very strong and the US economy is doing extremely well – for the first time the trade growth is superior to the unemployment rate which is quite remarkable. But the most important factor is that many US importers are anticipating tariff increases and are bringing cargo into the US ahead of when they would have normally.
"We have yet another threat, on 1 January, of potential increases to 25% tariffs, so we are expecting – following feedback from customers today – another rush of cargo in the last quarter."
Thomas Knudsen, global forwarding president at Toll Group, said the cargo rush "would see inventories full, come 2019", potentially resulting in a drop in transpacific volumes at the start of next year.
One cargo owner, who controls around 30,000 teu, told The Loadstar her company had shipped a "tremendous amount" of business early to try and avoid the tariffs – "and we'll continue to ship even higher volumes in the run-up to the end of the year, as in our view the tariff hikes are unlikely to stop".
But she added: "Unfortunate for us, of course, is that if we ship all this business in 2018, we will have a hole in our business in 2019, regardless of the optimism of the American consumer. It's going to be turbulent and we're having to look at alternatives, but it's very, very difficult to move manufacturing in the short term."
Shippers could also be faced with higher freight rates in 2019, according to Philip Damas, head of Drewry Supply Chain Advisors, who noted container shipping's infamous supply-demand imbalance could soon tip in favour of shipping lines.
"Carriers are in a fragile financial situation so they're not going to continue to inject a lot more capacity. If you look at next year, the numbers indicate demand growth will be higher than supply growth, which hasn't happened for some time, so the overcapacity is being eroded.
"And what this tells me is that next year the carriers will cancel more sailings," said Mr Damas.
He said spot rates were strengthening, although not on intra-Asia trades, where capacity was up and rates down.
"However, my main message is that we're starting to see a phenomenon, where the tendency of carriers to introduce predatory pricing is reducing and their capacity discipline is increasing," he added.