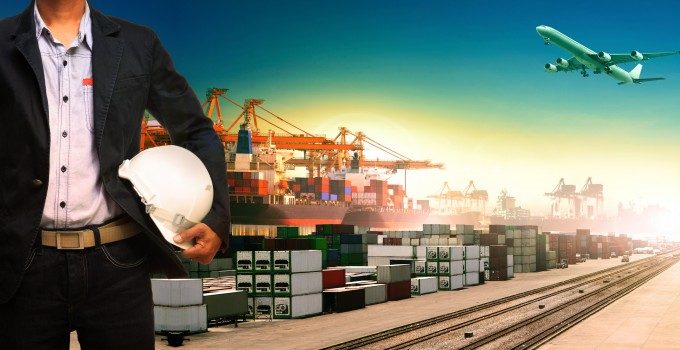 We are in a time of political uncertainty (especially if you happen to be in the UK today); but more challenging for the supply chain are US-China relations, which look complex, with no real resolution on any matter in sight
As a result, Cargolux's Chinese airline joint-venture, Henan Cargo Airlines, will stay on the back burner for a little longer, said Cargolux CEO Richard Forson.
"We have not seen any major impact so far from the tariffs," he said. "But it is a concern. If it becomes a full-blown trade war, then yes, there could well be an impact on the industry, and tradelanes could change."
He said the airline was studying the trade between the US and China to try and work out by how much it might reduce.
While the Chinese airline has been struggling to get off the ground for bureaucratic reasons, the potential trade war has also led to a reduction in urgency as the shareholders wait to see what will happen.
"The airline is still in progress, there is a lot of bureaucracy that has to be followed. It'll be interesting to see what happens with China and the US – if there is resolution, then that's positive, but if there is a full-blown trade war, then that is a significant risk.
"The project team are still working on it and we have revised the business plan. There is no specific launch date, and there can't be without a lot more certainty.
"There are major tradelanes from Asia to the US, and a lot of carriers out of the US, as well as out of Hong Kong and China. We have to take that into account too."
The new airline is a joint venture with HNCA, Henan Airport Group and Xinggang Investment Group and was in the original agreement when HNCA invested in Cargolux. But Mr Forson doesn't see that the shareholder will be too concerned over further delays.
"HNCA will be pretty happy with the airline's performance in the past two years and we have contributed quite a bit at Zhengzhou. There are new airlines coming in; it's quite a busy airport now, with high volumes that we have achieved in four years."
He added: "I am very happy with the performance of Cargolux in China, and Hong Kong in particular – it has possibly been better than last year. During the peak we have added frequencies into Zhengzhou for the transpacific and Europe.
"China has continued to see GDP growth, and we have flights into Zhengzhou, Shanghai, Beijing and Hong Kong.
"Exports into China have not been as strong from Europe this year, there could be reduced demand on the consumer side. Last year exports out of China were so strong that lots more capacity came in – forwarders aren't struggling with that any more."
But it's not just the Chinese airline that could find any ramp-up of the trade war tough. Cargolux, which has trucking networks within China, is also obliged by its shareholder to operate its dual hub in the country.
But, as one air freight executive told The Loadstar: "What will happen to Cargolux? Will the shareholder allow it the flexibility to switch tradelanes to South-east Asia?"
"In terms of traffic rights, we have access to other markets," said Mr Forson. "And if tradelanes change we'll look at what rights we have."
But, he added, there were other ways of mitigating risk – and Cargolux had also build up some cash reserves.
"My prime objective is to make Cargolux sustainable in both the good and bad times. There is talk of a possible recession in 2020, so what would the impact of that be?
"If there is overcapacity, we still have fleet flexibility and we can park aircraft at no cost just to keep that flexibility."