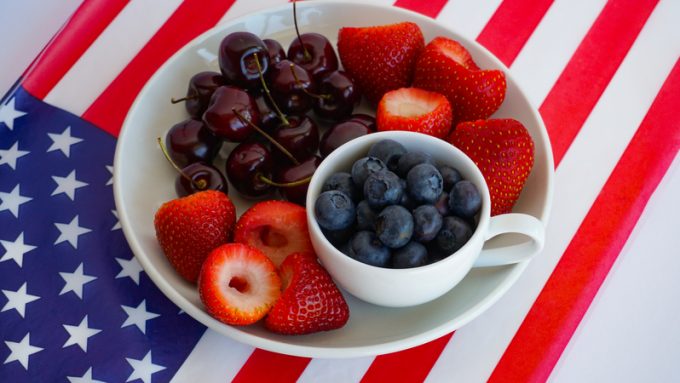 For many US perishables exporters, 2019 is a year of exploring new markets. Hit hard by tariffs on produce going to China, they are trying to find clients in other parts of the world. 
US cherry exporters are faced with a 52% Chinese tariff, so some have turned their back on this market and are shipping more to Hong Kong, Taiwan, South-east Asia and Korea, noted Chris Connell, senior vice-president North America of Commodity Forwarders, a subsidiary of Kuehne + Nagel.
As The Coolstar reported last month, US soybean exporters have also been actively building traffic to new markets, like Indonesia and Malaysia, to compensate for the collapse of their China exports.  
Shifts in perishables flows are also felt in China, as importers there hunt for new sources of produce. Panalpina was set to ship its first consignment of Turkish cherries to China on the first weekend of this month, reports Colin Wells, global head, industry vertical perishables.  
He expects this drive to keep building, pointing to the growing appetite of Chinese consumers for a broad range of imported perishables, from shrimps and salmon to avocados and bananas. Over a relatively short time, China absorbed most of Chile's entire cherry crop (97% is shipped to China and Korea), he says, adding that he expects to see efforts to replicate this in other origin countries.  
Brazil, and Latin America in general, are ramping up output to supply markets in the Asia-Pacific and the US, Mr Wells reported.  
Meanwhile, ripples from tariff measures are spreading to other tradelanes. For logistics providers handling US produce exports, apples are poised for forays into new markets after India announced tariffs on 28 US products, including apples, walnuts and almonds. Some reportedly as high as 70%. 
"India is one of the biggest importers of US apples. With the advent of tariffs, India will be looking at sourcing from alternative producing countries," said Mr Wells.  
And in the latest twist for perishables, the row between the US and the EU over illegal subsidies to Airbus and Boeing produced plans in Washington to impose tariffs on EU imports worth about $4bn. The list of 89 products includes pork sausages, whiskey and cheese as well as copper and iron.  
"It's clearly moved beyond China-US, with the EU in there," said Mr Connell.  
He and Mr Wells agree that perishables exporters feel a need to diversify their markets to avoid crippling hits from tariffs. However, for US exporters in most cases there is no ready alternative to China in terms of sheer volume.  
Markets like Vietnam have taken some of this year's cherry crop from the US west coast, but they cannot make up for the volumes that China used to absorb, noted Mr Wells. "Still, Asia-Pacific beyond China is now an alternative market,"  
Moreover, yields to China were better, added Mr Connell.  "Every American grower, packer and shipper is looking to pivot away from China, but that's easier said than done. Today China is more of a necessary evil than the land of opportunity that it was until last year, and building up new markets takes time, often years."  
For logistics providers, particularly air cargo carriers, this quest for new markets opens opportunities, as airfreight is a good and fast way to test new markets, Mr Connell thinks.  
"We will see opportunities for airfreight, for charters," agreed Quint Wilken, global head of airfreight, perishables at Panalpina.  And, outside peak times, finding capacity should not be a problem, he added. 
Mr Wells said the tariffs were but one element changing patterns in global perishables flows. Rising appetites for imported foods in emerging markets is a powerful driver, and when an important market such as Russia decides to ban food imports from the EU, that also has a great impact, he pointed out.  
Many US growers are looking more to the domestic market, Mr Connell observed. Export markets have grown because of rising demand and higher returns compared with domestic sales, but they do pose higher risks – from exchange rate fluctuations to length of transit and the quality of the cool chain. 
"Now there's a new risk – tariffs. It adds another element," he said. "There's a natural tendency to go towards the domestic market."  
For his company the going has got tougher.
"We've seen a drop in tonnage," he said. "We're seeing more volatility, which makes it more difficult for us to plan."