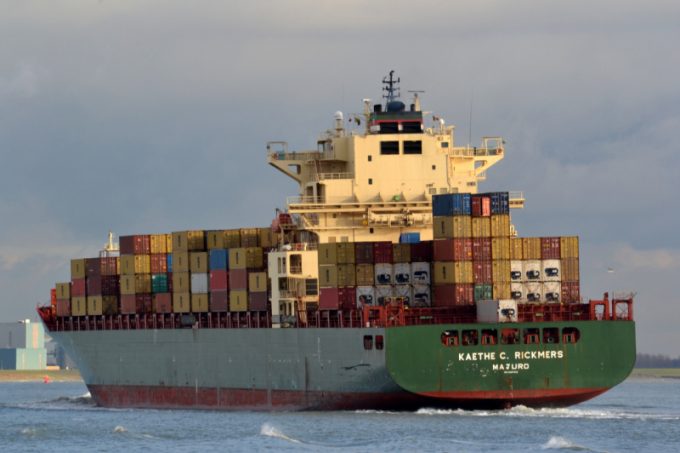 The recent recovery in the containership charter market has come too late to save panamax shipowner Rickmers Maritime Trust (RMT).
The company has announced that it will be wound up.
Singapore-headquartered RMT owned a fleet of 14 containerships of 3,450-5,060 teu, five of which are on long-term charter to Japanese carrier MOL, five are on the spot market and four in lay-up.
RMT today said it was "disappointed to have to announce that, after much effort placed on achieving a consensual restructuring among creditors, potential investors have not supported an injection of new equity".
It continued: "In light of the aggravated illiquidity and lack of new investors, the trustee-manager opines that it is impractical to continue the trust and that it shall therefore be wound up."
It expected the operations of its vessels on time-charters would "remain unaffected", with RMT continuing to meet its charter party obligations.
RMT posted a 2016 net loss of $180m, with charter revenue sinking to just $69m as the panamax containership sector hit the buffers with daily hire rates, for ships that could be fixed, anchored at well below operating costs.
Notwithstanding chronic overcapacity in the industry, the opening of the enlarged Panama Canal last June was especially blamed for a large surplus of 3,000-5,000 teu vessels, previously the workhorses of the waterway.
Rock-bottom hire rates also saw the value of panamax vessels plummet. According to VesselsValue, the RMT fleet is now worth just $89m – equal to the scrap value of the ships – compared with around $200m a year ago.
However, RMT has mortgage and loan note debt of some $300m. Its default on loan repayments, as well as breaches of loan covenants, was the basis of its fruitless attempt to restructure its debt.
RMT said it was in "advanced discussions with a potential buyer" for its assets, which may allow it to "distribute cash recoveries" to unsecured creditors – although it added that so far no deal had been finalised.
The five ships leased to MOL are at a daily rate of $26,850, with a remaining period of 12 to 24 months.
It warned that unitholders were "highly unlikely to recover any of their investments".
Ironically, RMT is calling time just as the charter market is enjoying a strong rally from the hitherto record lows. According to Alphaliner data, panamax vessels that were lucky to obtain $4,000 a day only a few months ago, with ships being ballasted to their charters, are now commanding rates of $11,000-plus, with options and terms being dictated by owners.
In fact, one broker told The Loadstar that, in just the last month, daily hire rates for panamax vessels had leaped by over 25%. He said the availability of spot tonnage was now "very tight" in the sector, with owners now scrambling to reactivate ships from cold lay-up.
"RMT made some bad decisions concentrating on the panamax sector," he said, but added that the shipowner was "unlucky not to be able to survive long enough to benefit from the recovery".