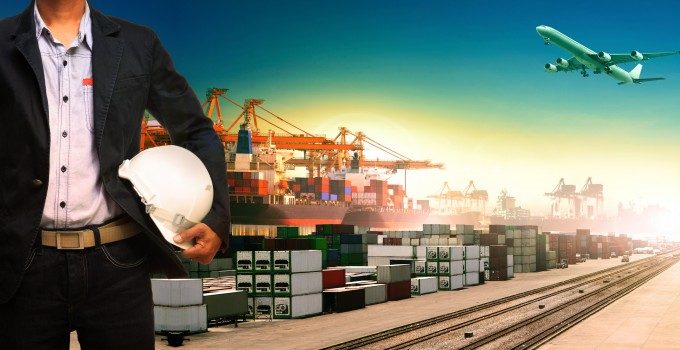 Global 3PL CH Robinson has opened a forwarding office in Ho Chi Minh City to capitalise on Vietnam's burgeoning logistics growth.
The US-based logistics major, a Fortune 500 company with annual revenues of $13.5bn in 2014, will use the new office in Vietnam's commercial capital to enhance its logistics network across South-east Asia.
Roy Chau, manager of CH Robinson's Vietnam office, told The Loadstar he saw great opportunity for growth in Vietnam, although there would be challenges as competition within the logistics sector started to heat up.
"Vietnam has a growing economy with significant logistics opportunities, but transport providers need to remain price-competitive while growing and maintaining strong local relationships.
"By opening an office in Vietnam, CH Robinson continues to demonstrate its commitment to Asia while strengthening its global operations and providing valuable technology solutions to Vietnam's shippers," he said.
Mr Chau believes CH Robinson's size and global networks will set it apart from the competition. In 2014, the forwarder shipped more than 525,000 teu of sea freight and 115,000 tonnes of air freight on behalf of customers – 60% of which was directly related to the transpacific eastbound tradelane.
And Vietnam's transpacific trade could receive a significant boost if it becomes part of the Washington led Trans-Pacific Partnership (TPP).
Analysts are predicting that this free-trade agreement would have a huge positive effect on the Vietnamese economy, since it would slash major trade protections against its exports to the US, a market already buying significant amounts.
Depending on negotiations in the US Congress, the trade deal could be completed as early as August. Yesterday the US Senate voted to give President Obama powers to fast-track the legislation through Congress.
Clearly, large logistics players like CH Robinson are taking notice of Vietnam's increasing trade potential. Mr Chau explained that as labour-intensive manufacturing continued to move away from China, his office would target Vietnam's growing furniture and garment industries, as well as warehousing, especially for buyer consolidation programmes.
Also, as a specialist in food sourcing and managing perishables supply chains, CH Robinson believes "there is a lot of potential in exporting frozen seafood and fresh fruit and vegetables from Vietnam, as the climate, land, and robust farming community continues to aid the industry," Mr Chau said.
Vietnam's seafood exports could be a major beneficiary of the TPP. The US is the largest export market for the industry, with annual trade worth US$1.5bn, 22% of Vietnam's total seafood export turnover.
However, recent controversy surrounding the sector hit the headlines as shippers complained of unreasonable freight rate increases by container carriers. According to local news outlet VietNamNet Bridge, in March carriers including Yang Ming, CMA CGM, OOCL, and Wan Hai Vietnam raised ex-Vietnam rates by 70% to US$3,900 per container.
Nguyen Hoai Nam, deputy secretary general of the Vietnam Association of Seafood Exporters and Producers (VASEP), told VietNamNet Bridge that the unreasonable charges and surcharges set by foreign firms were a financial burden for seafood export firms.