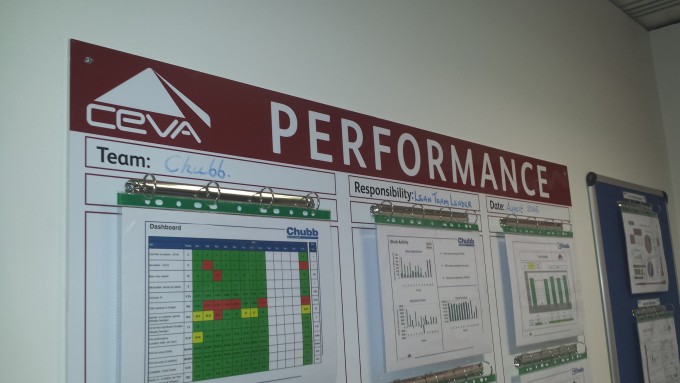 These are (relatively) good days for CEVA – despite its announcement that revenues fell 4% to $6.6bn, resulting in a net loss of $159m.
It's an improvement on the previous year's loss of $195m.
More crucially, perhaps, the 3PL also announced a refinancing plan, as indicated in The Loadstar's coverage last month, which will give it plenty of breathing space to service its $2.2bn debt pile.
The refinancing is attractively priced, with a good yield on offer, meaning CEVA should be well-placed for it to close on April 4.
The annual report showed revenue and EBITDA under pressure, but with narrowed net losses and a reasonable operating performance in the fourth quarter, the company remains bullish.
CEVA saw notable volume growth in its freight management arm, with air volumes up 6.7% in the year, and sea freight volume growth of 4.1% (compared with Panalpina's 11% decline in revenues, and 7% decline in sea freight) – although CEVA did not state actual volumes.
But freight management revenue fell 5.6% to $3bn, "mainly due to movements of rates … and due to the effect of exchange rates", said the company.
It added: "Net revenue margins contracted in both air and ocean freight in Q4 in view of the difficult peaks trading and a general increase in rates following the Hanjin bankruptcy."
However, there was a more challenging working capital cycle.
In freight management, it also finished the global roll-out of its integrated freight management system, OFS, with the US.
Its contract logistics arm, meanwhile, racked up some "important business wins". Despite a rocky start to the year, it accounted for 55% of the group's revenues, but 69% of its EBITDA.
The group said it had taken some market share in Asia Pacific, which accounted for 24% of revenues – but 40% of its EBITDA, while the Americas contributed 34% of revenue, but just 14% of EBITDA. Europe brought 40% of revenues and 45% of EBITDA.
While the results show an improvement, there are some slight clouds – in the shape of cash flow – on the horizon.
As CEVA noted in its annual report, "a substantial portion of its cash flows from operations is dedicated to the repayment of its indebtedness and is not available for other purposes; it may restrict CEVA from making strategic acquisitions, introducing new technologies, or exploiting business opportunities".
Its operating cash flow was down to $143m from $216m one year earlier, while net debt rose by almost $100m. With lower EBITDA, net leverage – as gauged by net debt/EBITDA – rose year-on-year.
Core free cash flow is down to about $70m, before some $200m of various interest costs are paid out. Which means the 3PL is burning about $356,000 or so a day, based on our estimates.
However, the good news is that gross cash and cash equivalents soared to $333m from $309m, while "headroom" rose to $615m from $576m. And with the refinancing plan in the pipeline, market concerns about CEVA's financial backbone should be alleviated.
"Despite industry-wide challenges in 2016, our full-year results demonstrate that we continue to make positive headway," said CEO Xavier Urbain.
"2016 was a year of significant progress in the transformation of CEVA, during which we had some important business wins, successfully addressed legacy issues and we continued to build a much stronger platform.
"The strong improvement in results in many of our markets were overshadowed by weaker performance in some countries, which we continue to address. We enter 2017 in a stronger position and I am confident that we will have a much better performance with our excellence programme leading to further cost savings."
You can read the full results here.