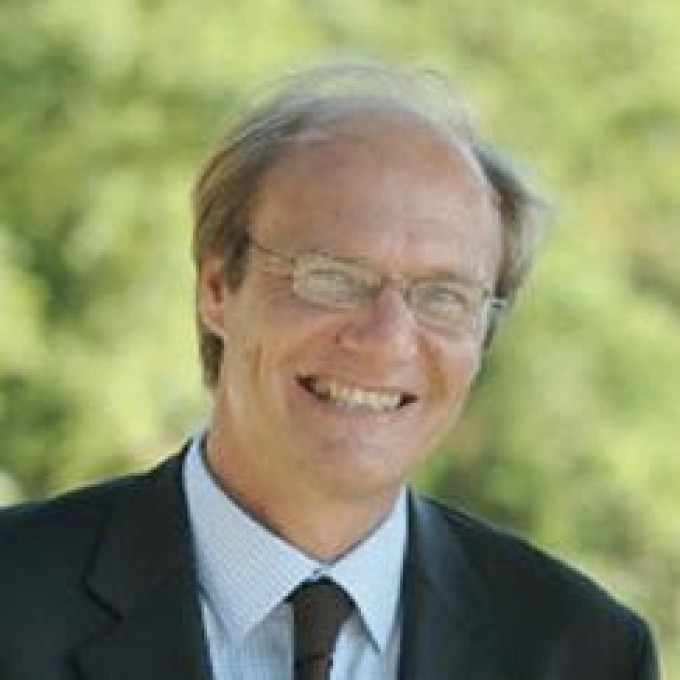 Ceva Logistics is set to significantly grow its sea freight forwarding business after an unveiling a new strategic plan that includes acquiring the ocean freight forwarding activities of its major shareholder, CMA CGM.
The revised strategic plan was released today, and it includes an increase in its 2021 revenue target to more than $9bn, derived from a projected 5% annual organic growth rate, as well as the addition of $630m from CMA CGM's freight forwarding activities.
It also increased its 2021 ebitda target from $380m to $470-490m, due to new synergy effects with CMA CGM and the acceleration of its transformation programme.
In a related development, it announced that APL chief executive Nicolas Sartini (pictured above) – the veteran CMA CGM executive widely credited with turning round the fortunes of the Singapore-headquartered shipping line since its acquisition by CMA CGM two years ago – has been appointed chief operating officer and deputy chief executive of Ceva.
However, it is the proposed deal to acquire CMA CGM Log, the French carrier's logistics arm, that will represent the most pronounced outward change on Ceva.
Ceva chief executive Xavier Urbain said: "I am proud to open a new chapter for Ceva Logistics and announce that we can accelerate our transformation and turnaround action plan in the next three years and beyond.
"This can be achieved by a combination of our commercial and sales focus, cross-selling with CMA CGM customers, our own productivity actions, the integration of CMA CGM Log and sharing resources in the field of procurement and administrative functions."
He added: "I am very happy to welcome Nicolas, who has successfully turned around the APL shipping company, as my deputy and COO." Mr Sartini will join Ceva on 1 January.
The two parties have agreed that Ceva will buy CMA CGM Log for $105m in cash, a deal expected to close in the second quarter of 2019 following completion of the public tender offer by CMA CGM for Ceva.
Ceva said CMA CGM Log expected to generate revenue of $630m and an ebitda of $16m. It has 1,200 employees in 32 countries, via directly-owned entities, and has cooperation agreements in 26 additional countries.
The integration of CMA CGM Log into Ceva Freight Management would add 170,000 teu and push it towards its target of 1m teu a year. Last year it handled 760,000 teu, according to data from Transport Intelligence.
CMA CGM chief executive Rodolphe Saade said: "We are convinced of Ceva's potential. This industrial project will make it possible to speed-up its transformation and to make it a more proficient leader of logistics, to the benefit of its clients, its employees and its shareholders.
"We are eager to work alongside Ceva's teams. Combined with their expertise and commitment, this strategic partnership will guarantee Ceva's independence and will represent a new era in Ceva's history."
However, the improved profitability will likely involve job losses, with CMA CGM and Ceva back-office functions expected to be merged, according to a Ceva statement.
"Ceva expects to leverage CMA CGM's overall platform to realise efficiency improvements. Back-office function synergies have been already identified, including savings on current outsourcing contracts, transfer of functions to shared service centre and more efficient billing and cash collection.
"On the procurement side, savings on services and consumables are also expected to contribute to savings," it said.
The two companies will also look to increase cross-selling opportunities, although Ceva also stressed that it would remain an "independent and standalone listed company".
"This strategic partnership is aligned with CMA CGM's strategy to offer end-to-end logistics solutions to its customers, pioneering the development of integrated logistics solutions, while retaining an arm's length business relationship with Ceva," it said.