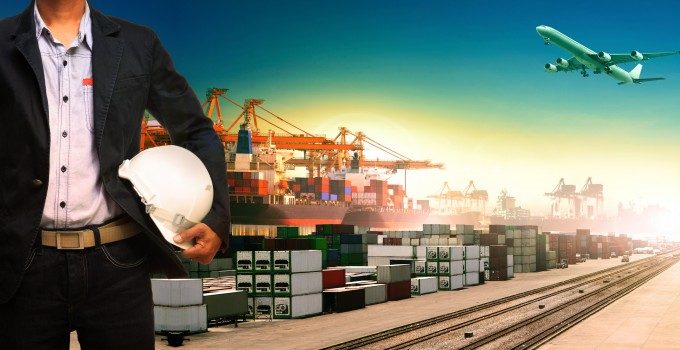 "Cautious investor sentiment towards greenfield container terminal projects" could lead to steeply increasing box terminal utilisation and a possible decline in port productivity.
According to Drewry's latest five-year container port demand forecast, volumes are set to increase on average by just under 6% a year.
This would add 240m teu to global container port throughput by 2022 – 45m teu a year – "broadly equivalent to the size of the world's largest container port, Shanghai".
However, at the same time, global capacity is set to increase by 2% annually for a total 125m teu, increasing the pressure on a port network already suffering from periodic bouts of severe congestion.
"As a consequence, average utilisation at the global level is forecast to increase significantly, from 68% in 2017 to around 80% by 2022. Average regional utilisation levels are projected to increase most sharply in Greater China, north Asia, South-east Asia and west coast South America," Drewry said.
Neil Davidson, Drewry's senior analyst for ports and terminals, told The Loadstar: "The rising regional utilisation levels will put more pressure on existing facilities, especially those already intensively utilised of course. The increased volume peaks created by bigger ships and bigger alliances have had the effect of reducing effective capacity, so any worsening of the peaks due to the market growth will result in a need to build more capacity than would otherwise have been needed."
He added that there was a caveat in the threat of trade wars, which may dampen growth.
"Assuming our demand projections are well founded, and the threat of trade wars dissipates, we expect many terminal operators and investors to review and potentially increase their activity levels in terms of new capacity additions.
"Crucially, however, all capacity is not the same – indeed for certain port markets, individual ports and specific terminals, the need for additional capacity may be even greater.
"Rapid growth in ship sizes has increased the segmentation of terminal capacity, such that today, all 'deepsea' capacity simply cannot handle all 'deepsea' vessels. It is often the case that berths with the infrastructure to handle the largest ships are the most highly utilised, and in short supply, while older deepwater berths are under-utilised," Mr Davidson added.