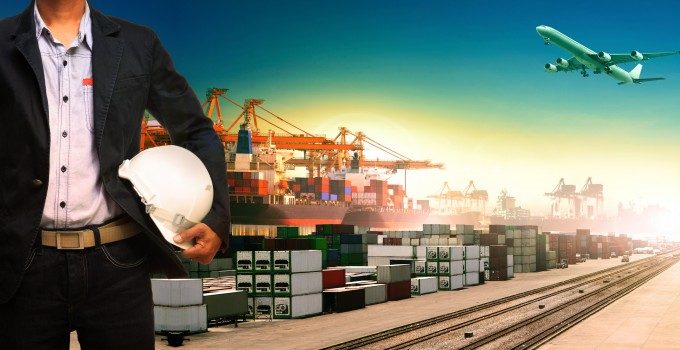 So which iPad have you got? Or perhaps you are waiting for the next one to come along; the better, latest version?
Well, it's not long to wait now. Apple manufacturers Foxconn and Pegatron, (the latter of which, according to MacOtakara, will make 15% of the new tablets), are gearing up for a March launch. The Chinese New Year, notably earlier than normal (January 23rd to 28th) gives the manufacturers a good run-up for shipments to begin in March.
As Seabury reported in the last issue of Airline Cargo Management, growth rates in tablets will be driving air freighted exports from China. As ever, the consultancy was cautious, wondering if the figures from Gartner Reseach, which forcecast that tonnage would double in four years, was correct.
So far, the signs look promising. According to news from Foxconn, the manufacturer for companies including Apple, Sony and Microsoft, growth is certainly on the cards.
First off, the Taiwanese company is doubling production of iPhones at its Zengzhou, Henan plant, a beautifully land-locked region. IPhone production is set to rise from 200,000 units per day, to 400,000 – or some 3,700 tons per month. Foxconn also plans to build more plants in inland regions, and has confirmed a new factory in Changchun, Jinan Province in northeastern China (here's a map if your Chinese geography knowledge is a little rusty). It is likely to involve hi-tech products for the auto trade.
Foxconn is also investing heavily in new plants in Brazil, although plans there have not gone as smoothly as it might have wished, and it continues to iron out some start-up difficulties relating to tax breaks. It is said to have secured a new production site for Apple in Jundiai and will transfer thousands of workers there. According to Micgadget.com, Foxconn's production lines for mobiles and computers will be based in Brazil, and it plans to create 100,000 jobs through its "technology city", modeled on its site in Shenzhen.
But Foxconn is not the only fruit, reports Digitimes. Apple is said to be shifting its outsourcing strategy, making Foxconn the largest supplier of iPhones, while Pegatron is expected to become the key supplier of the iPad 4. (Whether December's explosion at its Shanghai plant, which injured 60 people, will put Apple off is not yet known. Although Foxconn's labour trouble earlier this month at its Wuhan plant, which led to 150 staff threatening to jump off the building, may not have comforted Apple much either.) Pegatron, originally formed as a subsidiary of Asus, is also Taiwanese, and has manufacturing plants in Taiwan, the Czech Republic and Mexico, as well as China. It is also a major supplier for Toshiba, Acer, Fujitsu and Sony, among others.
So while the world may be going to hell in a handcart, apparently it wants to do so with an iPhone in one hand and an iPad in the other. Which is pretty good news for air cargo. And of course, Apple.
Oh, and by the way. If you are upgrading your old ipad – it will need a different case. The old one won't fit, apparently. It's the Apple way.