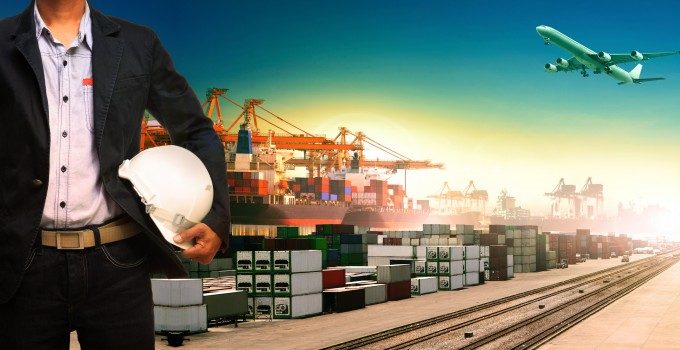 A more cargo-confident Airbus is placing its bets on the Asia Pacific market as it looks to take on the dominance of Boeing in the freighter world. In its first Cargo Global Market Forecast in Hong Kong, held this morning, the aircraft manufacturer pointed to shifting markets and trade lanes to fuel demand for its mid-sized freighter, the A330-200F.
"There will be a change in priorities in regard to trade flows," said Andreas Hermann, Airbus vice president, head of freighters. "Traditional air cargo trade links will further diversify."
Airbus forecasts that over the next 20 years, trade in emerging countries will almost triple, making the Asia Pacific market the same size as the EU and North America combined and thus changing global dynamics.
With a marginally lower growth forecast than Boeing, of 4.8%, Airbus, like its rival, anticipates that freighters will continue to carry some 50% of total air freight. The market to watch, it said,  will be domestic China, which will account for 12% of total Asia Pacific traffic, which will make up 41% of total FTKs by 2032.
"A booming Chinese express market will create the demand for small and mid-size freighters," said David Prevor, head of market research and forecast.
"Express has only had one year of negative growth since 2008," said Mr Hermann.
Mr Prevor added: "The main driver in the Chinese market will be e-commerce, with 20% of the Chinese population already buying through the web."
But some observers cast doubt on whether Airbus would be able to capture this market. "E-commerce is dominated by the integrators in air," said Vivien Lau, managing director of HACTL's land operation, Hacis.
An air cargo consultant added: "If Airbus had had an integrator order for the A330-200F, it would be easier to believe."
Ms Lau also pointed to large overland infrastructure projects in China, with state-owned logistics company Sinotrans building warehouses across the country, connected to new road and rail terminals.
However, Mr Prevor argued: "Today, you are right, significant parts of the express market go by truck, because of a shortage of pilots and so on. It's not a pragmatic decision, it is one of constraint, because they haven't got the aircraft or slots or pilots, so they have been forced to use other methods of transport."
Airbus said it had been in close conversation with shippers, forwarders and civil aviation authorities while making its projections. "We think those constraints will be eliminated."
The manufacturer also pointed to the numbers of large freighters currently stored to support its view that mid-sized aircraft would be more in demand. Admitting the last few years had been tough, Mr Hermann said:  "In the last few years the global economy has made an impact on air freight. We have seen a large degree of overcapacity, which has driven down yields, and a lot of large freighter capacity has been parked."
For years, the European manufacturer has stepped only lightly in the cargo market, as Boeing seized control with orders for large freighters. "But the large-size-fits-all air cargo model no longer works," said Mr Hermann.
Dismissing significant demand for small freighters, Airbus believes the mid-size segment is expected to grow to more than 1,290 units by 2032, up from 744 last year. "The A330 models will be able to address anything from short-haul express to long-haul," said Mr Hermann.
However, one aviation expert argued that the operating economics of an aircraft designed for a longer distance would have higher costs over a shorter route.
The A330F orderbook currently stands at 43, with 23 already in service. Although there have been no orders so far this year, Mr Hermann said he was "pretty confident we will have something to announce by the end of the year".
Airbus's 2013-2032 Global Market Forecast can be found here – and the Freight version is here.