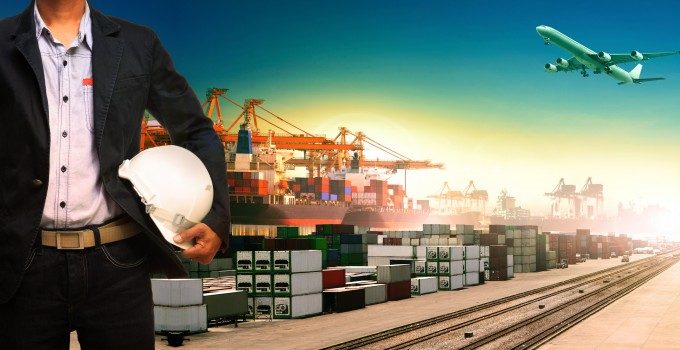 Leading European operator Brittany Ferries has cancelled plans to retrofit some of its fleet with LNG fuel tanks in preparation for the forthcoming introduction of new sulphur emissions regulations in Northern Europe at the beginning of next year.
From 1 January, vessels sailing in the sulphur emissions control areas (Seca) will be banned from using the current heavy fuel oil (HFO) which has a 1% sulphur oxide (SOx) content, and instead be required to burn distillate diesel fuel with a 0.1% SOx content – known as marine gas oil (MGO), use scrubbers to "clean" the sulphur content in HFO emissions, or burn a cleaner fuel such as liquefied natural gas (LNG), which has no sulphur content.
More than one shipping company has been looking to convert vessels to burn LNG, which has been heralded as providing the industry with a step-change in its emission profile.
France-based Brittany Ferries had outlined plans to convert three of its vessels to burn LNG, as well as construct a new LNG-fuelled vessel, but this week the company abandoned the project after it failed to secure an exemption from the new regulations, which it argued would have given it the financial grounds with which to proceed with its new investment.
It said the new regulations will require burning vastly more-expensive fuel in the short term, as well as investment in longer-term solutions, and effectively amounted to a "double penalty".
Brittany Ferries chairman Jean Marc Roué said: "It is impossible for us to commit to an ecological transition plan which requires such a high level of investment, when, due to the absence of a temporary exemption, we will also incur hefty additional annual costs amounting to tens of millions of euros, due to us being obliged to use diesel instead of heavy fuel oil until our ships have been converted.
"We have worked tirelessly for a temporary exemption but these efforts have sadly been in vain. Without it, the economic viability of our LNG programme is in jeopardy. It is my duty to protect the company and its staff at a time when the European ferry industry is confronting numerous challenges.
"I have taken the decision to suspend the LNG component of our ecological transition plan. It's a decision I take with much regret and disappointment,"" he said.
A €270m order for a newbuild LNG-fuelled ferry has also been cancelled. Instead, the company will proceed with a €70-80m project to install scrubbers on part of its fleet, breaking with many in the industry who have questioned whether the technology can actually clean emissions.
However, a Brittany Ferries spokesman told The Loadstar the company was "convinced of the effectiveness of the technology".
Brittany Ferries operates six routes in the western Channel, one France-Ireland service and three UK-Spain routes that will be affected by the new regime.