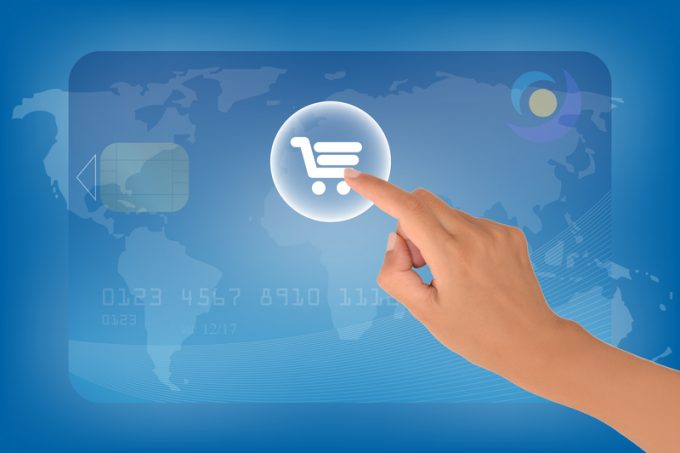 The development of cross-border e-commerce trade is set to transform logistics, with huge growth rates that could guarantee the future of the air cargo industry.
According to recent research from DHL, which describes the business as the "21st century spice trade", cross-border retail volumes are predicted to increase at an annual average rate of 25% between 2015 and 2020 – from $300bn to $900bn, twice the pace of domestic e-commerce growth.
"Online retailers are also boosting sales by 10-15% on average simply by extending their offering to international customers," added DHL, "and offering a premium service.
"Retailers and manufacturers that incorporated a faster shipping option into their online stores grew 1.6 times faster on average than other players," the company said.
Alex Allen, managing director of independent forwarder network WCA's e-commerce network, told The Loadstar the business would become the basis of global air cargo volumes.
"Around 20% of global air cargo volumes are changing to e-commerce," he said.
However, Mr Allen also explained that recent deals between giant Chinese e-commerce retail platform Alibaba and shipping lines such as Maersk, CMA CGM and Zim meant that consumers were now being given a wide range of shipping choices.
"The Maersk-Alibaba agreement means e-commerce has crossed the boundary from air freight to ocean freight, and rather than one mode taking market share from another, it is all about customer choice.
"A friend of mine in Australia recently bought a lawnmower from a US retailer and was happy to wait three months for it to arrive, so it was shipped by ocean. His wife bought some dresses from Asia and they were shipped via air freight because she wanted to wear them the following weekend."
Hitherto, the main obstacle to cross-border e-commerce traffic has been the lack of visibility into goods' actual landed cost – many consumers buying online in another country find the price of the goods didn't include transport costs or customs duties.
The WCA is attempting to overcome this with a new app, developed in-house, that will allow e-commerce consumers to fully understand the direct landed costs of cross-border purchases from platforms that are part of its network.
"This is a very intelligent piece of software that is set to be a key enabler of cross-border trade," Mr Allen added.
"In a lot of cases, because there is a lack of information or inaccuracies about costs such as duties and taxes and shipping and last-mile delivery costs, goods can end up sitting in warehouses and incur demurrage or get abandoned.
"This app will avoid a lot of cross-border grey areas to show the true landed cost of e-commerce goods," he said.
The key aspect is that e-commerce platforms and e-tailers are able to become members of the WCA e-commerce network (membership of its other networks tend to be reserved exclusively for WCA members), which means the app can be seamlessly integrated into their pricing and billing systems.
Previously, the only companies offering e-tailers this kind of service were large integrators such as DHL, UPS and FedEx. Dan March, WCA chief executive, told The Loadstar that with the creation of its e-commerce network, WCA forwarders could – combined with airlines and, ultimately, shipping lines – compete with the integrators.
"I see airlines, in the first instance, and later shipping lines, as critical middle-mile players, but they can't do either the first or last mile, or functions such as custom brokerage.
"So our strategy is to have a number of carriers in the network operating, with our members, a fully integrated, fully tracked, first-to-last-mile product that can be an alternative to the integrators. The integrators do a very good job, but much of this e-commerce traffic has the ability to consolidated, moved within lanes and broken down in a much quicker timeframe than was previously possible as single shipments going through an airline, and much more cost effectively."
Mr Allen said the app was due to go live in the second quarter of this year, adding that WCA's e-commerce network is growing exponentially.
After a year, it now has 151 members, with 31 firms currently in the process of joining, and a further 350 "in the queue".