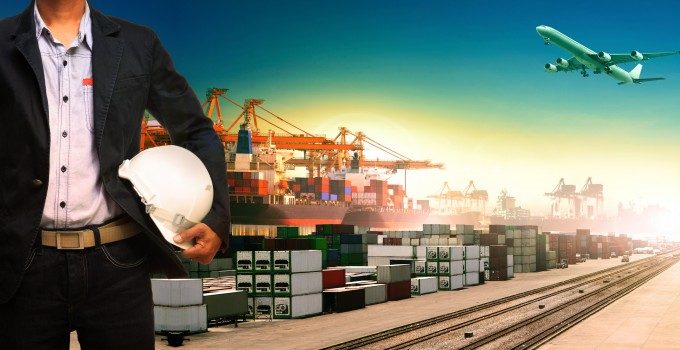 Uber is making inroads into local deliveries beyond smaller shippers.
Forwarders have started using the logistics arm of the ride-sharing platform – albeit not on a comprehensive or regular basis.
This marks a transformation for Uber from being the bogeyman of the logistics industry into a bona fide part of the landscape, to partner with where viable.
At industry events over the past two or three years, Uber has been consistently invoked as the great disruptive force of an emerging new landscape that would take away business from forwarders and airlines, much as the integrators did with small parcel traffic 25 years ago. It has been the poster boy of the threat to these players.
US forwarder Team Worldwide has embraced Uber for some local delivery work.
"We are actually using them for some small package urgent 'city' deliveries, but not on any consistent basis," said Bob Imbriani, executive vice-president international.
The ride-sharing platform may have landed a more prominent role elsewhere. Crane Worldwide Logistics has been linked to Uber in conjunction with a last mile e-commerce fulfilment service launched in May, but would make no comment on Uber.
Crane's 'Doorbell' offering aims to give retailers faster speed-to-market, to compete with online merchants. It extends from sourcing in overseas locations to home deliveries made from local stores on a same day basis. The delivery service is available in urban and suburban centres. On the last-mile it covers higher-value items  as well as impulse purchases.
"For lower-cost items it probably doesn't really work,"  said Crane COO Keith Winters. "Most consumers want delivery the same day," he added.
The UberRUSH offering, which comes with a pledge for real-time tracking, besides low delivery costs, would fit the bill for some of this traffic. Fielding drivers as well as bike riders, it targets chiefly small businesses like florists, restaurants, purveyors of organic produce and fashion boutiques.
Uber has made some headway with the service, but has struggled to establish itself as a strategic partner on the logistics scene.
"They cannot be used for air pick-ups due to security issues. We see it as a effective way for same-day small package deliveries most to congested city areas. I know of several other forwarders who are doing the same but I am not aware of any that use them on a regular or scheduled basis," said Mr Imbriani.
SEKO Logistics has built up a strong base in e-commerce fulfilment and omni-channel logistics, which includes last-mile delivery options. Brian Bourke, vice president of marketing, reckons Uber's service is fine for smaller items like flowers, food or newspapers.
But when it comes to larger, more expensive goods, which may require a customer's signature or some element of white glove service… "When you cross the threshold to the consumer's home, it really matters who that carrier is. We are an extension of the retailer," he said.
For this kind of traffic, he does not see a role for Uber – at least not in the near term, he added.