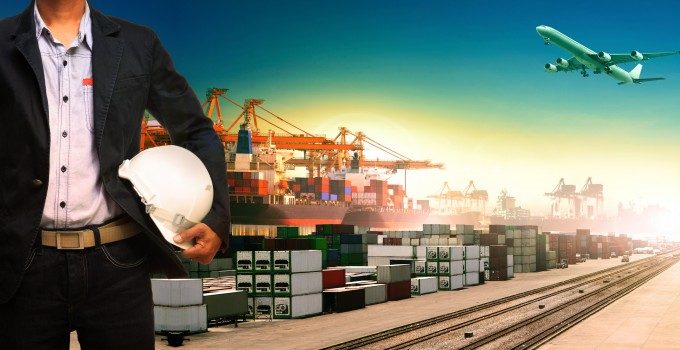 Despite blanking 11 sailings this month, carriers have so far failed in their efforts to lift freight rates between Asia and North Europe.
And with bunker prices some 40% higher than a year ago, the tradelane is in potentially sub-economic territory.
Fortunately for ocean carriers, their transpacific trades are enjoying a post-peak season boom ahead of punitive 25% import tariffs due to be imposed by the US on a wide range of Chinese imports on 1 January.
Moreover, a rebound in the markets from Asia to Africa and Asia to Latin America has improved rates on these routes too, which will help mitigate the impact of loss-making services.
The Asia to North Europe and Mediterranean spot rate components of the Shanghai Containerized Freight Index (SCFI) both shed 1.2% this week, to take rates down to $752 and $769 per teu, respectively.
Annual contract rate negotiations will commence shortly on the European tradelanes and carriers will be anxious to boost spot rates as much as possible in the coming weeks to put them on the front foot in their meetings with shippers.
Given the seasonally weaker forward prospects on the route, carriers will need to consider blanking voyages next month too in order to support rate levels.
However, according to Alphaliner, the 2M alliance is planning to reactivate its suspended AE2/Swan loop, with the sailing of the 19,437 teu MSC Mirja from Qingdao on 8 December, which will increase the downward pressure on rates, at least until the pre-Chinese New Year demand spike in January.
But on the transpacific, with load factors still at the 90% level, carriers are making hay while the sun shines. One carrier source told The Loadstar this week that the trade had proved "a saving grace" in the third quarter.
"We are filling every ship to the gunnels," he said, "and we are also able to pick and choose what we load, which is massively boosting our average rate."
Indeed, container spot rates from Asia to the US east coast, as recorded by the SCFI, jumped by 9.7% this week, or $321, to lift the rate to $3,615 per 40ft. In comparison, a year ago the SCFI recorded a rate of $2,089.
For US west coast ports, there was a modest 0.7% uplift this week to $2,606 per 40ft, but nonetheless, some 70% higher than 12 months ago.
Carriers are capitalising on the demand spike by adding extra loaders on the transpacific and, in the case of the 2M alliance, on single round-trip voyages Maersk has temporarily deployed some of the biggest vessels ever to ply the trade: two 17,816 teu sister ships, idled during the AE2/Swan Asia-North Europe suspension.
Elsewhere, there was a 12% spike in the SCFI's rate for Asia to Santos, to $1,468 per teu. However rates on the route are in recovery mode and remain about 50% lower than a year ago.
And prospects for east and west Africa tradelanes continued to improve this week, with the SCFI recording a 9.5% increase to $2,437 per teu, which is some 50% higher than a year ago.
The improving African market is linked to the recovery in oil prices over the past year, with oil-producing nations such as Nigeria receiving an economic boost from the rise in crude prices.
Carriers have been quick to upgrade their services, with, for example, OOCL recently announcing a new direct link from Asia to West Africa "to meet the growing demand for quality services in this region".