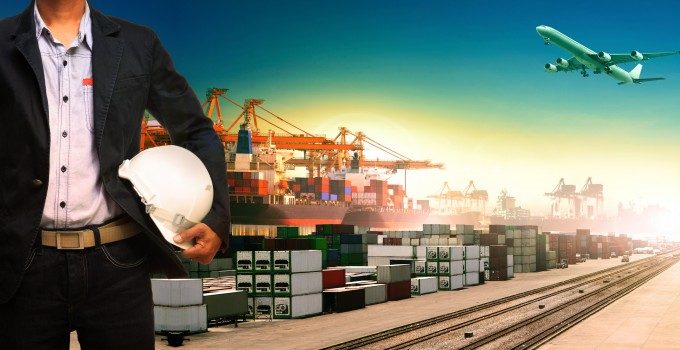 It's that day. Fat with turkey, Americans are turning to the shops to participate in the consumerist blowout that is Black Friday. And not just Americans – Europe is swiftly following the trend, while Asia's big day was earlier this month.
According to the US National Retail Federation, 135.8m Americans, or 60% plan to shop this weekend, while 80% are going to shop on Cyber Monday. Last year, Thanksgiving sales broke the $1bn mark online while Black Friday was up to $1.5bn.
However, a report by LCP Consulting shows that a third of retailers in the UK and US believe Black Friday is unsustainable and unprofitable. And many companies found that instead of boosting profits, it simply pushed the spend  – and logistics pressure – on to just one weekend.
Experian's James Miller told the BBC: "While Black Friday offers the potential for a short blast of extra sales volume, this will be at the expense of margins during the most crucial period of the trading year." He warned companies to plan properly.
Peter Ward, CEO of the UK's Warehousing Association noted the pressure on logistics companies. "When required to tackle spikes such as Black Friday, logistics needs to be able to accelerate reliably. In omni-channel and e-commerce delivery, meeting customer expectations is fundamental, and this means delivering on their promise even when faced with the order volume tidal wave generated by events such as Black Friday."
While the integrators have carefully been trying to anticipate delivery demand, with Amazon said to have secretly set up an air freight distribution centre in Wilmington, operated by ATSG, other airlines have been reporting a boost from e-commerce as the trend in one-day sales spreads around the globe.
One source at an Asian airline confirmed to The Loadstar that its flights to Europe had been consistently full – and that it expected this peak to last through January, just before Chinese new year on February 8. And she added that the boom was down to e-commerce traffic.
For Asian carriers, the season has been longer with a peak shopping day on November 11, 'Singles Day' – an e-commerce manufactured sales day that is spreading through Asia. Alibaba Group alone saw sales reach Rmb91.2bn ($14.32bn). Japan's Transcosmos, which markets itself as a 'global e-commerce one-stop service' said its sales volume on November 11 reached $1.79bn.
However, although volumes are good in air freight, airlines have claimed that rates and yields, especially out of Shanghai, remain disappointing.
Drewry confirmed last week in its East-West air freight price index that the average all-in "buy" rate paid by forwarders rose to $3.31 per kilo in October, up from $3.22 in September, but still down on last year's October rate of $3.75, which rose to $3.92 the following month.
"Drewry's East-West Air Freight Price Index rose for the fourth consecutive month in October, climbing 2.9 points to a reading of 102.0. October's reading was the highest of the year but it remains 13.5 points adrift of the same month last year, indicative of continuing underlying weakness in the market.
"Drewry expects air freight pricing to have strengthened further through November as end-of-year peak season boosts short-term demand, before receding when the peak season ends," the consultancy said in its Sea & Air Shipper Insight.