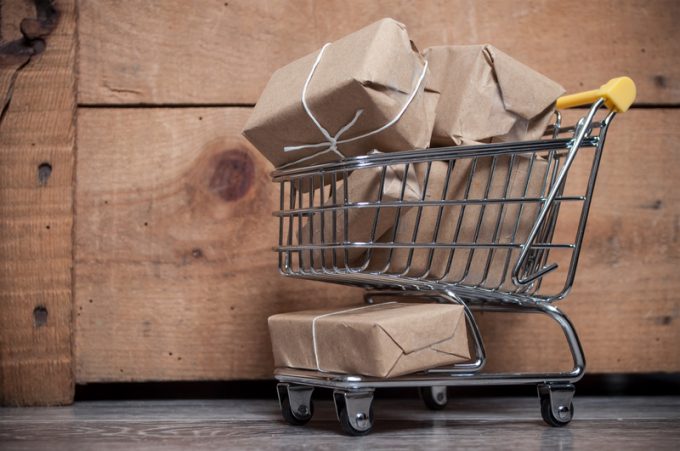 The 'big three' express parcel companies, UPS, FedEx and DHL, are not as immune to disruption as the market believes, according to the latest report by Transport Intelligence (Ti), Total Logistics 2018.
While they have strong global networks, branding and technology and deep pockets, there are several areas where they are vulnerable, it claims.
The first is on the demand side: 3D printing and automation – which have the potential to disrupt all logistics sectors in some way. And Ti argues that the integrators could face competition on the supply side too.
It points out that a "small number of market entrants" have the financial clout, innovative culture and resources to give the big three a run for their money. These – Amazon, Alibaba, Uber – are already dipping their toes in the water and are both customers and competitors of the integrators.
And outside these giants, Ti notes that smaller entrants can compete at a micro-level: essentially, niche regional operators which can do the last mile, profitably.
Possibly, true disruption will come via making other options more accessible to shippers. Platforms which allow shippers to connect directly with local players, or innovators which can provide smaller carriers with low-cost technology, could allow them to compete with the majors on a more level playing field.
But Ti notes: "It is perhaps more accurate to say that some of the present operating models of the major players and the technologies they deploy are vulnerable, rather than companies themselves."
And it adds: "Many of the innovators which are transforming the industry at present are providing services which can be used by the incumbents, rather than actually threaten them. They offer no real threat to the market leaders, and are not designed to."
As a result, Ti concludes: "Although there is little doubt that the conditions exist for the express parcels industry to be disrupted by new technologies and business models, this is not to say that the giant corporations which dominate parts of the industry face an existential threat."
Nevertheless, there are opportunities for entrants into a market showing one of the strongest growth rates in logistics.
So far, growth has been driven by domestic e-commerce, but cross-border e-tail is expected to grow at twice the pace of domestic between 2015 and 2020, reaching $1trn, from $230bn in 2014.
E-commerce also presents opportunities for air cargo – another realm in which the integrators compete.
According to DHL, the largest integrator, some 20% of individual cross-border purchases are worth more than $200, higher than domestic e-commerce, thus valuable enough to fly. And every tenth dollar of cross-border ecommerce revenue comes from a time-definite, premium shipment.
Ti notes that the express parcels market this year will be driven by the continued growth of e-commerce, a stronger global economy, a busy air cargo market, which could push more demand to the integrators, and investment in new technology and efficiencies.
But there are also risks. Increased protectionism and possible renegotiation of Nafta (which could affect US-dependent UPS and FedEx the most), the threat of a slowing economy and labour shortage issues are cited as potential challenges.
To buy the Ti report, which covers – as the name suggests – total logistics, please go here.