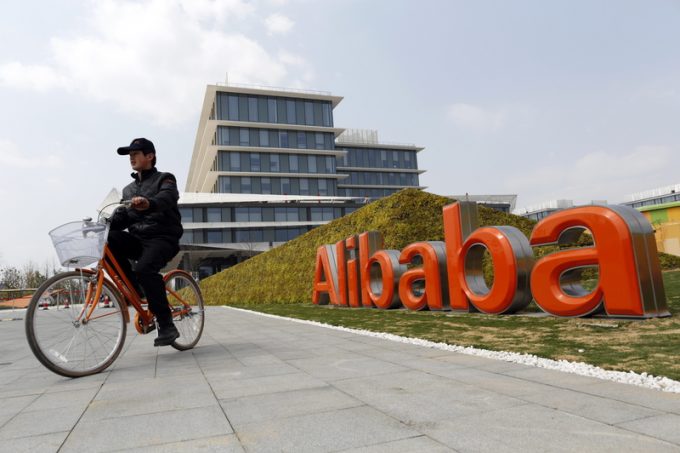 Alibaba-backed e-commerce logistics operator Best Logistics is trying to raise $700m in advance of an IPO, a document from the World Bank's International Finance Corporation (IFC) revealed recently.
The move is further evidence of the creeping influence of e-commerce retailers on the delivery and fulfilment of goods.
Best Logistics, founded by former Google China vice-president Jimmy Chou, already counts Chinese e-commerce giant Alibaba, hi-tech manufacturer Foxconn and Goldman Sachs among its shareholders. The IFC is likely to be added to that list with a proposal to invest $30m in its shares, pending approval.
"IFC is expected to invest alongside other institutional investors to subscribe shares at a total cost of around US$700 million. Proceeds of the investment will be used to finance the company's expansion and acquisitions, and help the company to rapidly reach the appropriate scale for an IPO," a disclosure note from the IFC said.
Best was formed in 2007 and moved into the express and less-than-truckload (LTL) segments in 2010 and 2012 respectively. It now boasts a network of around 400 distribution centres totalling a million square metres of warehousing space.
On an average day, Best Express handles around 6m parcels and Best Freight delivers around 6,400 tonnes, while Best Supply Chain provides 3PL services to around 200 business customers.
From afar, it would appear that Best Logistics is set on mimicking the strategy of Amazon in the US, which appears intent on substantially reducing its shipping costs by building up a denser network of distribution centres across North America that will allow it bypass the national sortation centres of UPS and FedEx, according to recent research note by Barclays Bank.
"We believe that if Amazon were to invest in building out its own transportation network, cost of shipping could be reduced 20-30% over time. By our maths, it seems Amazon could be able to save more than $2bn annually by delivering its own packages," it said.
Amazon had just 20 fulfilment centres in the US in 2007, which increased to almost 100 by the end of last year, and Barclays predicts this will increase to 125 "in the near future". However, it also believes that "most service-sensitive delivery networks appear to require north of 200 facilities to adequately serve a national customer base".
It added: "While the Amazon network remains clearly below this figure, its focused expansion in proximity to major population centres suggests the company is quickly building local capacity near a majority of US consumers."
By comparison, UPS's domestic package unit has over 1,039 package network facilities, FedEx Express 646 and FedEx Ground 547. In the LTL segment, FedEx Freight has 370 facilities, XPO Logistics 302 after its Con-way acquisition, Old Dominion Lines 232 and UPS Freight 200.
The Barclays report's authors also argue that the aggressive expansion of Amazon centres would also allow it to begin "zone-skipping", a technique originally pioneered by UPS and FedEx which could see Amazon delivering directly from its warehouses to the US Postal Service for final-mile delivery to consumers, thus cutting out an intermediate trip currently operated by express operators which sees packages collected from Amazon and consolidated at an express hub before delivery to USPS.
"Through 'zone-skipping', we think Amazon could potentially reduce shipping costs [per package] by $2-3, pressuring yields for FedEx and UPS," it said.
The primary driver of that is to reduce the overall retail expense for consumers and enhance Amazon's competitiveness. In contrast, Alibaba's Best Logistics is currently in a very different part of the business cycle – it is still building up its logistics infrastructure just to serve the growing Chinese demand for e-commerce goods.