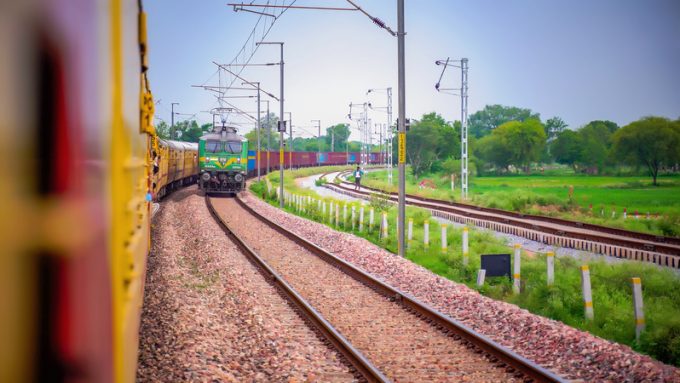 Indian exporters and importers – already roiled by high ocean freight rates – face new landside costs.
Indian Railways, the statutory body that operates the rail system, has rejigged an incentive package for the movement of laden boxes and empties.
The 5% discount on laden cargo haulage rates, fees levied by Railways on containerised rail operators for the use of its infrastructure network and introduced around mid-2020, when rail cargo loads plunged at the height of Covid lockdown, will be withdrawn from 1 May.
Moreover, the 25% rebate allowed for empty movement has been revised to 15%, from the same date through to the end of July.
The public transport giant has been offering haulage concessions over the past two years mainly to induce greater repositioning of empties into hinterland locations hit by equipment shortages.
Buoyed in some part by the pricing flexibility, Container Corporation of India (Concor), an offshoot of Indian Railways, recently extended the rail freight waiver it offered last year until March 2023. This is aimed at helping shipping lines reposition empty containers from ports to the hinterlands for stuffing and reuse on headhaul routes.
"Any extra costs incurred by shipping lines or rail operators would ultimately trickle down to the beneficial cargo owners," a Mumbai-based freight forwarder told The Loadstar. "This discount reworking was apparently driven by record freight loads for IR."
Indian Railways handled 1.4bn mt of freight in fiscal year 2021-22, a gain of 15% year on year, according to official data.
Industry sources put current inland haulage charges (IHC) at Rs32,000 ($421) per 20ft and Rs46,000 per 40ft (non-hazardous full containerloads, weighing up to 20 tonnes) railed from the Tughlakabad ICD, near Delhi, to Nhava Sheva/JNPT. On the JNPT-Tughlakabad leg, charges were, Rs42,300 ($557) and Rs61,300 ($807), respectively. Standard hazardous containers generally attract an additional 20%.
Meanwhile, although carriers had stepped up empty repositioning, the availability of containers remains problematic for Indian exporters due to high demand. To mitigate this, other players in the supply chain, including terminal operators, began to make collaborative efforts, like a dedicated rail service for empty movement by APM Terminals Mumbai.
According to APMT, this service makes the evacuation of containers from the port much easier for all stakeholders, adding that requisitions from shipping line customers and container depot owners would be accepted.
"As a terminal operator, our business is to evacuate the export-import containers/vessels in the least possible time," a terminal official said. "We are offering to mobilise and reposition customers' empty containers via trains."
APMT Mumbai, also known as Gateway Terminals (India), is the busiest container handler in Nhava Sheva/JNPT. According to port data, Nhava Sheva/JNPT saw empty import boxes reach 118,046 between January and March, compared with 87,367 in Q4 21.