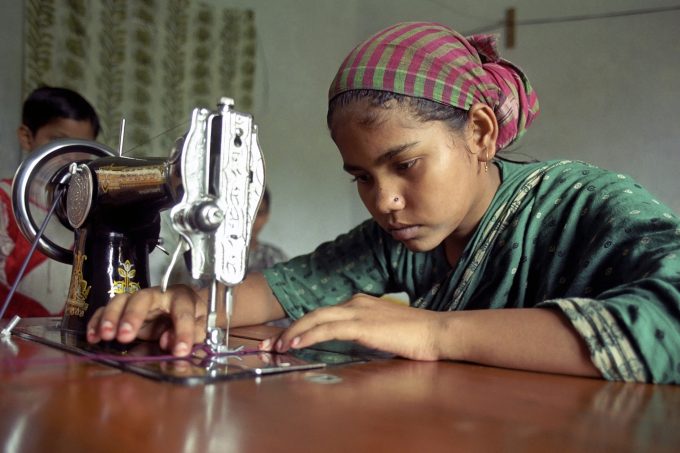 Bangladesh is doing all it can to keep its garment industry secure in the face of international concern over terrorism.
But along with security, its exporters also face congestion and delays.
This week, the Bangladesh Garment Manufacturers and Exporters Association and the country's home minister met with European retail association Accord to assure foreign companies their supply chains would be provided with security between the factories and the airport.
Accord said that more than 200 of its members would continue to source garments from the country.
However, Bangladesh exporters have already seen some orders cut back, according to Reuters, which cited one company losing a $3.6 million order last week from French retailer Celio, which chose China instead.
To add to the country's problems, both the port and airport continue to be congested – all ports of entry are now also subject to heightened security as the government attempts to stop arms entering the country.
Australia, the UK and Germany have all restricted air exports from Bangladesh, despite heightened security at its airports. New scanning requirements, in addition to extra exports in advance of Eid, have caused delays.
And shipments to Europe from Chittagong port are also experiencing congestion, with delays of up to a week.
Forwarders are using sea-air routes to help importers of Bangladeshi goods. UK forwarder Ligentia told The Loadstar it was offering FCL or LCL shipments by sea to Colombo, taking about 10 to 12 days, cutting 15-20% off air freight costs, before it is flown to Europe. A cheaper option via Dubai, saves 30-35% on direct air freight, but has a total transit time of about 18 days.
Bangladesh is aiming for 12% growth in apparel exports, with exports expected to be worth $50bn in 2021. As a result, the US is planning to double cotton exports to the country in the next five years.
It is the second largest garment exporter in the world, according to 2014 World Bank figures, with a market share of 5.1%. The country is benefiting from sourcing shifts from China, which had a 38.6% market share.
Major retailers have been increasing their volumes from the country. According to local media, H&M is the largest buyer, at $3bn a year, while Wal-Mart purchases some $2.5bn of clothes. Li & Fung, Primark and Inditex also source heavily from Bangladesh.
Meanwhile, Japan is growing in importance to the market. Some 230 Japanese companies have interests in Bangladesh, which exports $615m in goods to Japan – $448m of which is ready-made garments. Italy imported more than $1bn-worth of goods from the country in 2015.