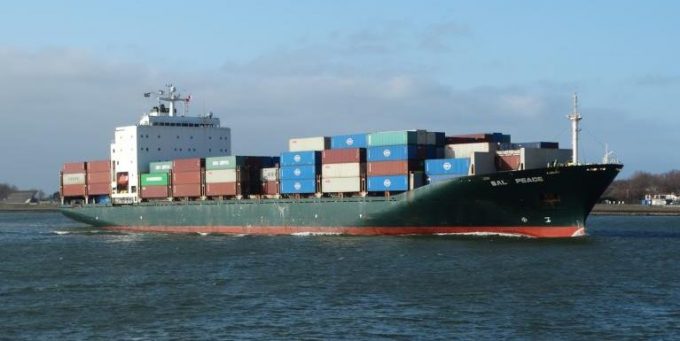 Hong Kong-based BAL Container Line has signed a slot charter agreement with Transfar Shipping for an initial 12 month period, starting on 27 June.
The agreement is for the Pacific trades from China to US and Mexican Pacific ports, with the Hong Kong carrier chartering space "as needed, as available".
According to Alphaliner, Transfar, a subsidiary of online retailer Alibaba, currently operates six ships on the Pacific trade, but only three call at west coast ports, the others operate to ports on the US east coast and are not part of the slot charter deal.
Transfar operates ships of between 1,730 teu to 4,400 teu on its west coast AES1/FEA service, which Alphaliner says is also dubbed the Ali Express, from Chinese ports ranging from Qingdao in the north to Shanghai, Ningbo and Yantian, to Long Beach, Oakland, in the US and Manzanillo, Lazaro Cardenas, in Mexico. Port rotations are flexible said Alphaliner.
BAL will use its own containers for its customers' cargo and will be responsible for handling charges at both load and discharge ports.
In what appears to be a loose arrangement as far as rates are concerned, the agreement includes the clause: "The parties are authorised to discuss and agree on the financial and other terms and conditions applicable to the space chartered to BAL."
Dispute resolution will be conducted under the auspices of the Shanghai Maritime Court.
According to Alphaliner BAL has shifted its focus on the Pacific to Mexico, with its three ships of 2,500 teu to 4,900 teu offering a China-Mexico CMX service, calling at Shanghai, Qingdao, Ningbo, Yantian, Lazaro Cardenas and Manzanillo. The carrier has ordered two 14,000 teu ships for delivery in 2025.
Alphaliner said: "This new tonnage could be deployed on the transpacific, which would likely trigger more partnerships with other carriers on this trade."