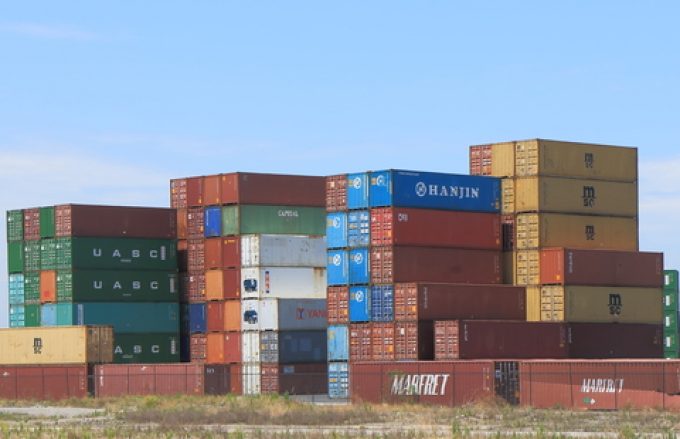 Australia's coronavirus lockdown and collapse in consumer demand could trigger a container storage crisis.
As reported by The Loadstar last week, boxes are piling up at ports and container freight stations around the world, most notably in India: import cargo uncollected as economic activity grinds to a halt.
And in Australia, local media reports suggest transport and logistics firms in the state of Victoria expect a storage shortage "within a month" as shops remain closed and goods go unsold.
A surplus of empties is also a problem. Brendan Bourke, chief executive of Port of Melbourne, said container yards were full of empties which would have been carried back to China, but for the huge amount of withdrawn capacity by shipping lines, totalling about about 20 vessel calls so far.
With more imports arriving over the coming weeks, a backlog of cargo ordered before the coronavirus crisis began, Mr Bourke said the port was urgently searching for backup sites to store the overflow.
As a result, some shippers and transport operators are concerned about possible detention and demurrage (D&D) charges, should they be unable to unpack and return containers to shipping lines.
Neil Chambers, director of the Container Transport Alliance Australia (CTAA), said: "Many transport companies are fielding queries from clients about possible full container storage capacities and additional warehousing in the event that container transport supply chains are disrupted at the customer end.
"If full boxes are to be stored, we need the shipping lines to provide container detention relief."
Mr Chambers noted that some shipping lines, including Maersk and CMA CGM, had already rolled-out contingency storage solutions, which may provide some respite, and services by warehousing matchmakers such as uTenant could also help to address the problem.
However, shipping line lobby group Shipping Australia argued that D&D was a vital aspect of container supply chains. It said the reduced demand for forward import orders would mean carriers would be forced to reduce services "in order to survive".
It added: "This is likely to impact on the availability of equipment such as food-grade and reefer containers for export, and on the availability of slots and plugs for exports.
"With this outlook, it is even more important now that containers are unpacked and returned so they remain in the supply chain."
Australia's terminals have made no allowance to extend free time, which Shipping Australia said was a "good thing, as we all have a vested interest in seeing units picked up from the terminal, minimising the risk of congestion".
"For the same reason it would not be good for shipping lines to make a general extension on de-hire periods, as it would encourage all, not only those in earnest need, to be slow to unpack and return their containers."