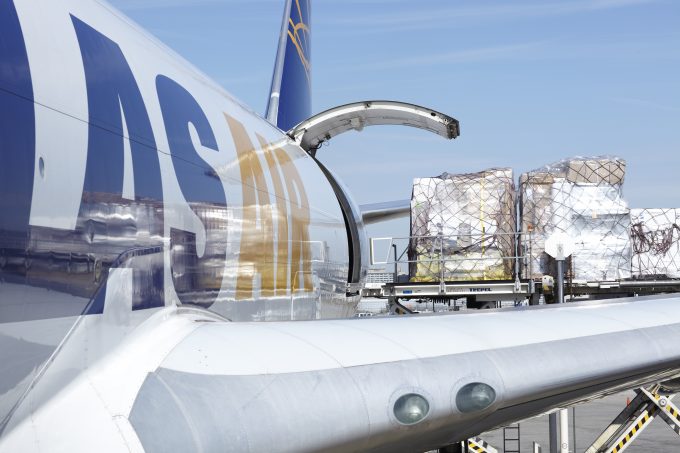 Atlas Air has blamed tariffs, trade tension and labour disputes as the key factors for a "poor" first-half performance.
Profits (adjusted ebitda) fell 7% to $204m, despite revenue climbing 7% to $1.3bn.
Chief executive William Flynn said: "[Our] second quarter was below expectations, as cargo volumes and yields were affected in the near term by the widely reported impact of tariffs and trade tensions.
"In addition, our results during the period were impacted by labour-related service disruptions."
The disappointing performance was in marked contrast to a strong first quarter, in which solid momentum generated in 2018 brought the airline surging revenue and profits.
And laying partial blame on Atlas's well-known labour troubles brought a strong response from Robert Kirchner, executive council chairman of Teamsters Local 1224 .
"Atlas Air executives blaming trade tensions and labour-related disruptions for their poor performance is an attempt to deflect the blame," said Mr Kirchner.
"The lack of pilots and overpromising to customers like Amazon is resulting in operational chaos, with our pilots constantly being asked to fly on their days off due to poor planning.
"This disorganisation led to more than 400 flights without an assigned crew in July… it [Atlas] can only put on this charade for so long."
Last month, a court of appeal upheld an injunction by the carrier preventing pilots from engaging in walk-outs and other disruptive behaviour, but Mr Flynn told investors yesterday the airline was still experiencing issues.
"That behaviour has improved, but we're still seeing an increase in some disruptive behaviour, and we have notified the union informally about this," he said.
"And the impact really is a cost impact because when we have disruptive behaviour, it costs us more because we need to move crew around and may have a late departure. Any disruption, whether it's weather, maintenance, or in this case labour, adds extra cost into operation."
Mr Kirchner reiterated the union's call for the carrier to stop "stonewalling" negotiations and agree a fair contract for pilots.
During the investor call, Mr Flynn said Atlas was committed to reaching an agreement with pilots and that recent negotiations had made "progress".
Chief operating officer John Dietrich added: "We've continued to negotiate and be at the table; in fact, the team is together as we speak, negotiating and making progress towards our next collective bargaining agreement."
Pressure on the carrier grew following its first-quarter results when Amazon threatened to switch airlines if the dispute went unsettled. Since then, Atlas has ramped up operations for the e-commerce giant, making a further three 737s available for it.