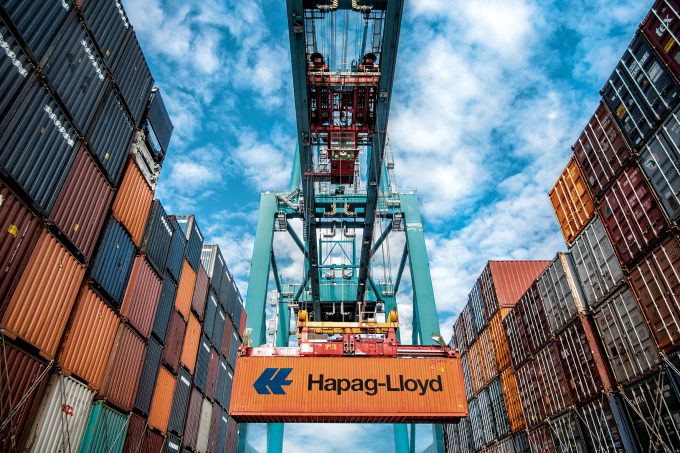 Hapag-Lloyd has announced it will reduce its FAK (freight all kinds) rates between Asia and North Europe from 1 February, and the Ocean Alliance is to void three more sailings, due to "expected low demand" post-Chinese New Year.
Hapag-Lloyd's FAK rates will fall from $1,150 to $1,000 per 20ft and from $2,200 to $1,900 per 40ft, but for Mediterranean ports they will remain at $1,500 and $2,900.
The German carrier is no doubt reacting to updated booking forecasts for sailings after the 16 February CNY holiday, which according to one carrier source are "fluctuating wildly".
Until now, carriers have been bullishly telling The Loadstar that bookings in the traditionally softer two-to-three weeks from the start of the CNY were "holding up well", explaining the reluctance of the alliances to cancel as many loops as usual.
According to SeaIntel analysis, just 6.1% of capacity on the Asia-North Europe route is slated to be blanked around CNY, which compares with 18.4% of capacity taken out in 2017 and a massive 29% the year before.
SeaIntel said that to be on a par with last year, carriers would need to take out a further 99,500 teu, equivalent to some seven sailings.
At this week's London launch of its Container Horizon magazine, stemmed for publication from April, Clipper Maritime consultant Neil Dekker said container traffic demand normally fell by around 20% during CNY.
However, subsequent to the SeaIntel report, OOCL yesterday advised customers that vessels deployed on the Ocean Alliance Loop 3, on weeks 8 and 9, as well as the advertised Loop 5 voyage on week 8, would no longer sail; due, it said, to "the expected low demand after the CNY".
Meanwhile, this week's spot rates from Asia to Europe saw little change: the North Europe component of the Shanghai Containerized Freight Index (SCFI) fell just 0.7% to $891 per teu, while container rates for the Mediterranean were up $2 to $761 per teu.
On the transpacific, spot rates to the US west coast, recorded by the SCFI, fell by 5.2% to $1,436 per 40ft, but for the US east coast there was a jump of 7.1% or $184, to $2,792 per 40 ft.
On the transpacific, carriers appear more optimistic that the strong pre-CNY demand will not soften too much in the weeks following, Hapag-Lloyd, for example, announcing a $700 per 40ft GRI for 15 February.
Notwithstanding the strong US consumer demand, carriers will be looking over their shoulders at the threat from start-up SM Lines.
This week the South Korean carrier confirmed its intention to add a PNS (Pacific North West) loop from May, calling at Vancouver and Seattle, to its already established CPX (China Pacific Express) service, which hubs at Long Beach.