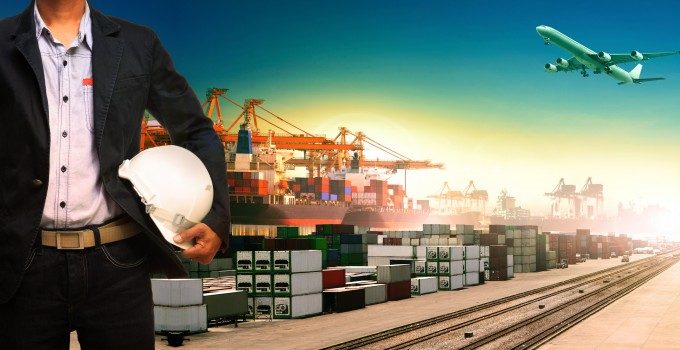 US airports are getting a hand to figure out cargo. The US Transportation Research Board,  part of the National Academy of Sciences, Engineering and Medicine, has hired airfreight consultancy Strategic Aviation Services International (SASI) to conduct an extensive research project.
Modernising Air Cargo and Infrastructure at US Airports, managed by the Airport Cooperative Research Programme, aims to create a guidebook for airports on how to develop air cargo business.
It will show how to modernise facilities, processes and operations, but the scope extends far beyond this, said Stan Wraight, president & CEO of SASI.
It will cover training, standards and best practices on all aspects, from facility development and handling systems to the integration of electric vertical take-off and landing vehicles and drones, and address themes like digitisation.
"Digitisation is the future of air logistics. This is going to be a big part of the project," said Mr Wraight.
It will provide guidance for airports of different sizes and business models on how to analyse their unique selling points and opportunities in their catchment areas, and the ramifications, in terms of facilities and standards required and which airlines to attract.
"This is not all about freighters," Mr Wraight stressed. "A lot is about passenger airlines looking to maximise revenue from the lower hold."
He sees the industry being at a critical juncture, where the role and contribution of cargo is being reassessed both by airlines and airports, which so far have been largely content to confine themselves to a landlord role in the US.
"Passenger yields are declining; airports realise they have to take a look at the potential of cargo," said Mr Wraight.
The fact that the Airport Cooperative Research Programme and Transportation Research Board see a need for the study and guidebook reflects the heightened interest in air cargo and its importance, added Mr Wraight.
He estimates the research project will take about 12 months to complete. The SASI team, led by industry veterans Mark Diamond and Charles Edwards, will interview stakeholders, industry experts and academics, and tap into research by aviation business schools.
The guidebook should also be instrumental in helping raise performance standards, said Mr Wraight. For this reason, international operators have also been supportive of the project, he added.