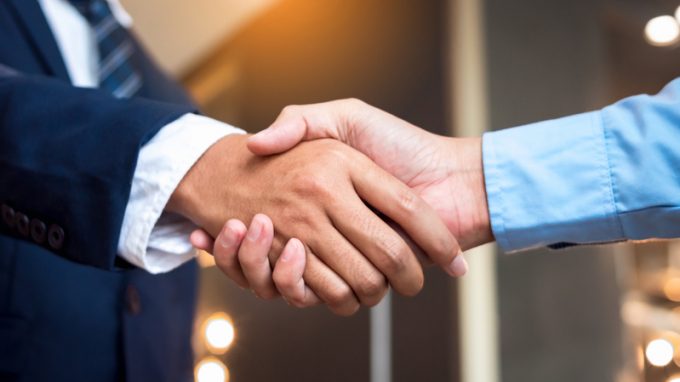 PRESS RELEASE
Angeles Equity Partners Acquires Majority Stake in Freymiller
Temperature-Controlled, Time-Sensitive Transportation and Logistics Provider Delivers Cold Chain Management Solutions
LOS ANGELES & OKLAHOMA CITY, Okla.–(BUSINESS WIRE)–Angeles Equity Partners, LLC ("Angeles"), in partnership with KJM Capital, LLC ("KJM"), has invested in OBS Holdings, LLC (d/b/a "Freymiller") a provider of refrigerated transport and freight brokerage solutions to support cold chain management. Angeles and KJM will partner with Freymiller President and CEO David Freymiller to drive the next stage of the company's growth.
Headquartered in Oklahoma City, Okla., Freymiller provides refrigerated load, dedicated refrigerated trucking, logistics brokerage, and intermodal transportation services over a national network of freight lanes. Supported by its efficient fleet of more than 600 tractors, in-house maintenance, and fleet dealership capabilities, Freymiller provides highly reliable, late-model equipment to support the time-sensitive needs of leading food and other cold chain distribution partners nationwide.
"Angeles is excited to be investing in the freight logistics sector alongside industry veterans with a long history of building and leading trucking and logistics businesses," said Sam Heischuber, Principal at Angeles. "The transportation and logistics market has seen significant disruption from the COVID pandemic. We believe that specialty providers with scale, like Freymiller, stand to benefit from the current macroeconomic environment, as demand for refrigerated logistics continues to grow in a market with tight capacity."
Angeles' investment in Freymiller originated from a targeted sector focus on differentiated transportation and logistics ("T&L") providers. The Angeles and KJM teams' experience partnering with T&L companies to drive growth led them to specifically target refrigerated transport providers with scale and tenured management teams that could aggressively pursue organic growth and strategic mergers and acquisitions.
"This investment represents an opportunity for us to accelerate our growth. We will focus on our mission to provide the most reliable temperature-controlled services to our partners while staying true to our values of safety, professionalism, integrity, and excellence," said David Freymiller, CEO of Freymiller. "I am looking forward to the next chapter in our company's story in partnership with Angeles, as we provide more opportunities for our team members and expand partnerships with our customers."
Simpson Thacher & Bartlett LLP provided legal counsel to Angeles Equity Partners and KJM Capital. KPMG LLP provided transaction advisory services to Angeles Equity Partners and KJM Capital. Houlihan Lokey, Inc. was the exclusive financial advisor to Freymiller in the transaction, and McAfee & Taft was its legal advisor.
The terms of the acquisition were not disclosed.
About Freymiller
Freymiller is a leading provider of temperature-controlled, time-sensitive freight transportation and logistics solutions headquartered in Oklahoma City, Oklahoma. The Company offers a unique suite of highly complementary service offerings through a combination of an asset-based fleet, asset-light brokerage capabilities, and a full-service trucking dealership offering service & maintenance, and financing. Freymiller's national network delivers freight in 48 states serving a large and diverse customer base, and is one of the few temperature-controlled platforms of scale in the industry. For more information, visit https://freymiller.com/.
About Angeles Equity Partners, LLC
Angeles Equity Partners, LLC is a private equity firm that invests in companies across a wide range of sectors and specifically targets businesses that we believe can directly benefit from the firm's deep expertise in operational transformation and strategic repositioning. Learn more online at www.angelesequity.com.
About KJM Capital
KJM Capital, LLC was founded in 2014 to acquire leading lower to middle-market companies that serve business customers. KJM Capital, LLC desires to partner with existing owners by providing operational expertise, including software applications and accounting/finance, to support continued growth with a focus on delivering exceptional customer service. For additional information, please visit http://www.kjmcapital.com.
Contacts
Michelle Barry
Chameleon Collective for Angeles Equity Partners
+1 (603) 809-2748