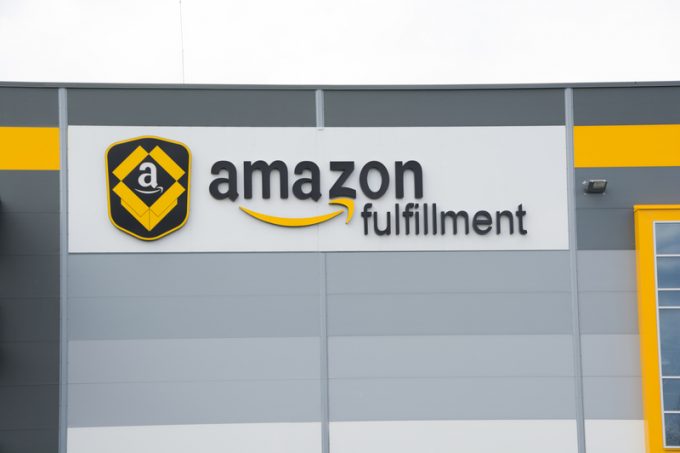 Deep in the Q&A session that followed the publication of its latest quarterly figures yesterday, came the clearest signal that Amazon will be joining the last-mile delivery sector as part of its wide-ranging push into operating as much of its supply chain as it can.
Chief financial officer Brian Olsavsky told analysts: "We will continue to build our logistics capability, and that will be all the way to end delivery. We've been able to increase service levels in many cases by delivering ourselves.
"And although we have a strong partner network here, we will always be able to leverage our strength and our knowledge about where shipments are going, both within our network and to final customers that will create opportunities for us there as we increase or better the customer experience as well."
The company reported fourth-quarter revenues up 38% to $60.5bn and an operating income growth of 69% to $2.1bn. Its full-year revenues came in at $177.9bn, growth of 31%, while operating profit was down 2%.
This Reuters post has a full breakdown of Amazon's latest numbers
Its fourth-quarter transport and supply chain costs increased by 31% year on year, which moved in tandem with the growth seen in volumes moving through its Amazon fulfilment operation, Mr Olsavsky confirmed.
"Yes, the shipping costs are going to be very tied to AFN unit growth and also the impact often greater Prime adoption and faster shipping methods.
"It was a very strong operational quarter in Q4, and we've expanded the number of items that shipped free. There are now over 100m items in the US.
"Shipping cost is always going to be a strong part of our offering and it's going to be increasing due to our business model, and we, at the same time, look then to minimise the cost by getting more and more efficient in that area," he said.
Speaking at this week's The Delivery Conference in London, Sir Ian Cheshire, chairman of UK high street retailer Debenhams, explained what made the e-commerce giant such a difficult customer – as well as potential rival – for logistics service providers to grapple with.
"Amazon is working on a different set of models. It's thinking differently – it's not linear and predictable. Some things don't work. But its innovation is quite extraordinary. It is deliberately reinvesting cash flow in innovation – 6% against about 1-2% of others.
"Amazon is not interested in quarterly numbers – it's playing under a completely different set of rules. It's working out where the next chunk of value is coming from, and that makes Amazon a powerhouse," he said.