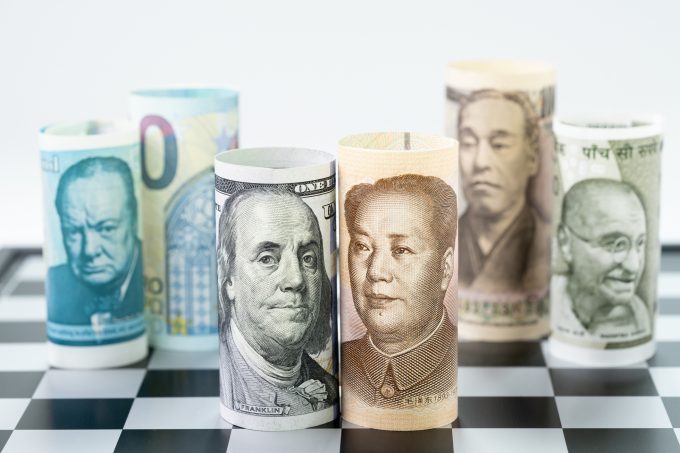 World trade saw its largest monthly contraction of the year in August.
It fell 1.3% at the end of last month, with Asian exports expected to fare particularly badly in the coming months.
According to figures from Kuehne + Nagel's data company, LogIndex, the sharpest slowdown will be seen in emerging markets.
Its report notes: "A major setback in exports is expected in South Korea, Japan, Taiwan, India and Brazil."
It adds that global industrial production will reach its lowest monthly increase since July 2015.
"Foreign trade will reach negative territory in South Korea, Taiwan, and Japan (YoY). In particular, exports are expected to fall strongly in South Korea (-11.8%), Japan (-10.2%), India (-9.8%), Taiwan (-8.0%), and Brazil (-4.8%).
"Also, Chinese export growth, YoY, will likely slow down from 12.2% in July to 7% in August and 4.5% in September."
The data appears to be in line with dampening air freight rates, released today by the TAC Index. Last week's rates from Shanghai to the US saw a steep decline – although Shanghai to Europe was up, to $2.83 per kg.
Drewry also released its East-West Airfreight Price Index today, showing a 3% month-on-month decline in July, which was up only 2% year on year.
The steepest falls were Asia-Europe westbound, down 12% month on month, and 8% down year on year, and transpacific westbound, down 13% monthly and 12% year on year.
Kuehne + Nagel, which claimed July had been a strong month, said the trade tariffs had now begun to bite, and predicted a weak September.
"World trade is cooling off and the downturn will likely accelerate in September. It seems that the trade disputes are beginning to hit the real economy. As for August, over 70% of the economies are experiencing a decreasing dynamic with declining year-on-year rates."
US ports data shows June and July saw a bump in imports as shippers moved before tariffs were imposed. But the ports are now bracing for the worst, with Los Angeles predicting a 20% drop in volumes if the latest 25% tariffs on $200bn-worth of Chinese goods are imposed, which could happen as soon as this week.