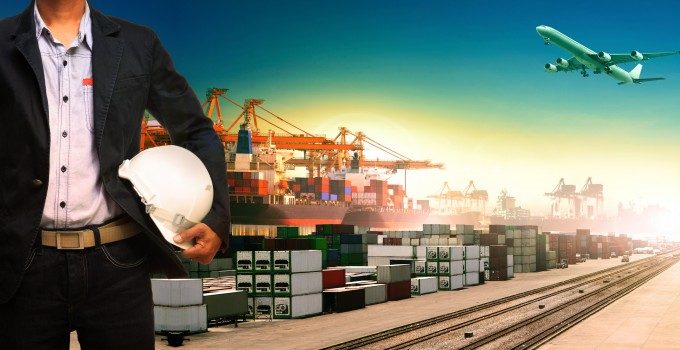 An air freight rate index is soon to be launched, in what many will see as a move to fully commoditise the market.
The TAC Index aims to emulate sea freight's Shanghai Containerised Freight Index (SCFI), providing transparency in what is often seen as an opaque sector, and will be welcomed by shippers.
The index is being launched by a group of experienced air freight and financial experts led by Robert Frei, former head of product and procurement for Panalpina, and John Peyton Burnett, head of Kong Team Logistics.
Shippers have long campaigned for greater transparency in air freight rates.
"An index would give a benchmark for both big and small shippers, and could really help the buying power of smaller companies in particular," said Joost van Doesburg, air freight policy manager for the European Shippers' Council.
"One of the biggest problems shippers have is the lack of transparency in the industry – they never know if they are doing a good job in buying air cargo. To have a neutral benchmark would be a simple fix."
The index has been in the making for some 18 months, with the team acknowledging that it has to be comprehensive from the launch to be truly effective.
Data will be collated using a complex formula involving volume and weight that calculates the total cost paid to the carrier, while weeding out anomalies ensures that no single provider can skew the rate.
There has, however, been some resistance from the forwarding community. While a handful of multinationals have already signed up to provide data, others have argued there is no demand from shippers.
However, the TAC Index is offering two more large forwarders a "first mover package" to make sure that the index is based on comprehensive data at launch. The package gives forwarders free index data on all tradelanes as well as a seat on the market advisory committee.
Mr van Doesburg said he understood why some forwarders were wary.
"It makes the position of forwarders more untenable. Transparency is the enemy of some. But they have an index in ocean freight, so why not in air?"
In other markets, the effect of indices based on statistical modelling and used for benchmark purposes has pushed more end users to supply data.
"In theory, gathering 100% market data would produce the most accurate index; this is our aim with every index we produce," said Mr Burnett.
The index may also allay shipper fears surrounding surcharges.
"Based on the raw historical transactional data we currently receive, we can produce either a weekly fuel and security surcharge index, or a combined surcharge index on a particular city pairing," explained Mr Burnett. "As the data is coming from the forwarders it naturally captures a range of carrier surcharge data.
"Shippers can link their contracts to the TAC Fuel Surcharge Index. Even if the TAC index only represents 25% of a particular market initially, it is a transparent spread of aggregated data, which displays both surcharge rate and total tonnage.
"This is already better than an individual company's fuel surcharge index data which may only represent, say, 5% of a total market."
But Mr van Doesburg said it was only partly a solution to shipper frustration over surcharges.
"But it is a positive step. Airfreight should be commoditised and it will allow new types of companies to rise in the chain.
"It could also ultimately help airlines which are currently need, but are unable, to invest in their business."