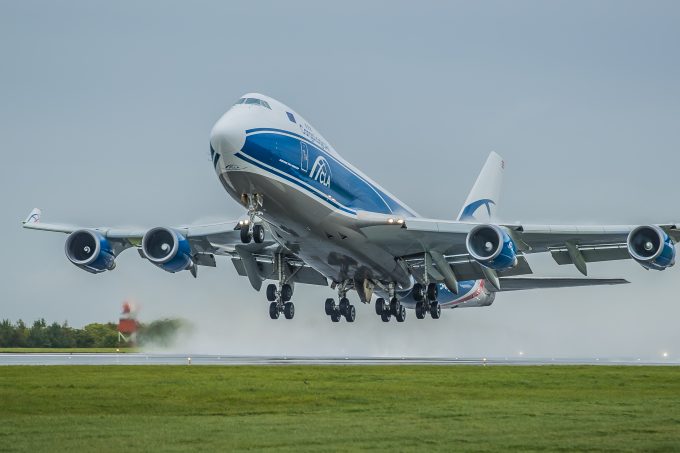 As IAG hurriedly holds talks with Brussels and Madrid on its ownership structure after Brexit, the spotlight has also fallen on Cargologicair.
Under EU airline ownership rules, carriers must be 51% owned and controlled by EU companies or individuals.
In IAG's case this is theoretically problematic: once UK shareholders are no longer EU members, IAG could fall below the 51% EU-owned threshold for its Spanish and Irish airlines.
British Airways, conversely, could need to demonstrate it is at least 51% owned by UK interests.
Of course, this is only in the event of a no-deal Brexit, or if regulations are applied by both the UK and EU in a strict manner. But IAG is reportedly looking into it, and Spanish media suggests IAG will fall foul.
The rule could also be problematic for British freighter operator Cargologicair (CLA), which is majority-owned by Alexey Isaykin, a Cypriot – and therefore an EU citizen. It will ultimately depend on whether the UK government allows non-UK, or EU entities to majority-own UK carriers.
There is, of course, no word on that yet.
But Robert van de Weg, vice president of Volga-Dnepr Group and GSA for CLA, remains upbeat about Brexit and its fall-out. While noting airline ownership rules are for the shareholder alone to consider, he is bullish that Brexit will leave little changed in terms of route rights.
"Network-wise, CLA can, hopefully, continue to operate the routes that it currently does," he said.
"The north Atlantic is important. CLA mainly connects the UK to the US and Mexico, and it regularly operates via Germany directly back to the US, benefiting from the EU/US Open Skies arrangements. The route patterns can hopefully stay the same after Brexit."
Even in a worst-case scenario, Mr van de Weg seems optimistic: "In a more tough Brexit scenario, CLA may get less flexibility, and more flights may require a UK stop for traffic right reasons.
"This would create extra cost, but this scenario may also imply quite stringent border controls between the UK and the EU, which would mean demand of airfreight in and out of the UK would soar.
"Currently a large amount of freight to/from the UK goes via Amsterdam or Frankfurt and is trucked, so maybe with tougher border controls, it won't be trucked in view of time loss."
He noted that there could even be some modal shift: "There could also be a spill over from sea freight, eg from Rotterdam and Hamburg for the same reasons.
"In general, air freight always benefits from chaos. When supply chains get disrupted, air freight usually gets an upsurge."
Notwithstanding CLA's optimism, its majority shareholder is also applying for a German AOC, for Cargologic Germany.
Next: Cargologic Germany