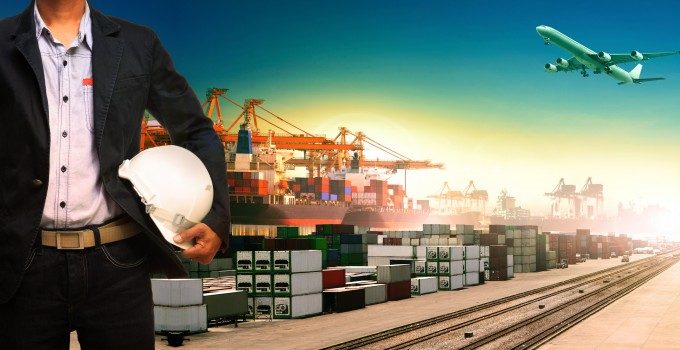 Air France-KLM Cargo saw volumes rise, just, in the first half of the year, edging up 0.7% to 549,000 tonnes  – but the additional volumes came at a cost.  
Total cargo revenue fell 0.5%, to €1.08bn ($1.19bn), or by 2.7% at constant currencies, and in the second quarter, it was down 1.7%, to €534m, or by 4.1% at constant currencies. 
Cargo unit revenue per ATK fell more sharply, by 3.6% to €0.13 in the first half, and down 5.1% to €0.12 in Q2, with North America and Asia in particular posting declines. 
The group said it would continue to "rationalise" and "rescale" its cargo activity in a bid to counter "a negative market dynamic following the economic slowdown, trade disputes and high industry capacity [which] put pressure on the unit revenue during the first half". 
The carrier said: "In recent years, Air France-KLM has significantly rationalised its full freighter business to concentrate on transporting cargo in the bellies of passenger aircraft. This generates revenues which are key when it comes to balancing the profitability of the group's routes.
"To seize opportunities in the air freight market, Air France-KLM continues to rescale its activity, focused on the utilisation of long- and medium-haul aircraft bellies. The group is putting the emphasis on digitisation and the simplification of processes, and on a high level of service quality. 
"The group's cargo strategy is focused on continuing to increase load factors while rationalising capacity." 
The Loadstar asked the carrier what this means, but it had not responded before publication. 
Air France-KLM, which says it has a "belly-dominant" business model, owns and operates six freighters: one 747-400BCF, three 747-400ERFs and two 777Fs. It has 3,860 staff. 
Overall, the operating result for the group's network business fell to €12m from €150m, 92% lower than the previous year. The second quarter operating result, however, grew €55m to €291m.  
The group made a €240m loss, down 81%, in the first half, on the back of revenues of €13bn, up 4.8%. For the second quarter, net income was €80m, down 30%, on revenues of €7bn, up 6.4%. 
Meanwhile, Singapore Airlines has reported its first-quarter results. Revenue from cargo flown fell 8.4% or S$45m (US$32.7m) to S$488.9m, accounting for 12% of the carrier's total revenues. Yields fell 4.2 percentage points and load factor was down 2.7 percentage points. The carrier said the declines were "due to weak cargo demand amid trade uncertainties". Volumes fell 3.3%.  
The carrier said very little about its cargo arm, noting only: "SIA's cargo operations will continue to pursue charter opportunities and deploy capacity to match demand." 
Group revenues were S$4.1bn, a year-on-year 6.7% gain. But group net profit for the quarter was S$111m, down S$29m, or 20.7% from last year.