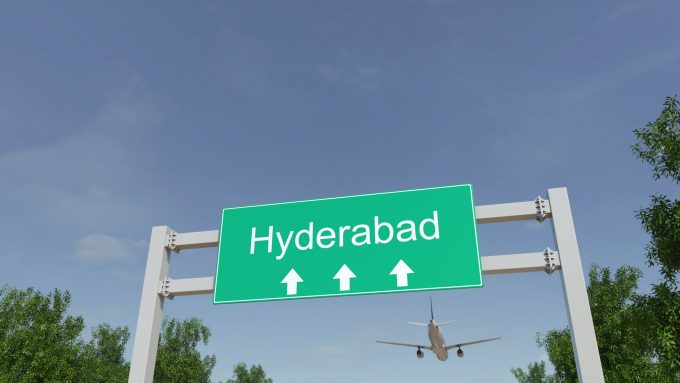 India's pharmaceutical industry is growing at 15% a year – triple the global average – and is expected to grow to US$55bn by 2020.
The market is already the third-largest in the world by volume, but only 13th by value, according to Indian research firm Equity Master. Exports are worth $16bn and are predicted to reach $20bn by 2020, with the US and the UK the biggest customers of Indian pharma products.
KWE India, a subsidiary of Japanese 3PL Kintetsu World Express, is one local logistics firm investing in the expected air cargo growth via its GDP [Good Distribution Practices]-certified facility at Hyderabad Airport.
"This facility is exclusively to provide logistics support for pharma shipments, both outbound and inbound," said KWE India deputy managing director Karthi Baskar.
"Set up in non-bonded area, the state-of-the-art facility is equipped with 24/7 temperature-control, CCTV, controlled access, racking, temperature and humidity indicators, an alarm system and skilled and trained manpower, to follow GDP-compliant processes throughout shipment handling," he added.
Following an "overwhelming" response from pharma companies in the region, KWE has already reserved two additional sites at the upcoming cargo satellite building at Hyderabad Aairport and plans to open additional GDP-certified facilities in Mumbai, Ahmadabad, Bangalore and Chennai.
Hyderabad is home to many big-name pharma manufacturers and is recognised as India's leading pharma hub. A 12,000-acre 'Pharma City' is slated for construction on the city's outskirts, with 350 companies already having booked space.
In February, Agility Logistics opened a temperature-controlled life sciences storage and handling facility in the Hyderabad Airport Zone. The 6,000 sq ft centre provides conditioning, preparation and storage of pharma products and operates as a control tower for Agility customers in Hyderabad, Goa, Pune, Vishakhapatnam and Bangalore.
Mr Baskar told The Coolstar that cold chain investment should secure a bright future for the sector.
"The air cargo pharma industry is restructuring itself in India and as our supply chains depend upon airport facilities, handling agents inside the airports, airlines services and reefer transportation," he explained.
He said the privatisation of Delhi, Bangalore, Hyderabad, and Mumbai airports, and private investment into pharma cold chain facilities had helped the air cargo industry improve its processes and standards in handling pharma products.
"The rising demand for time-bound transport of drugs is the most critical aspect in international air freight. Each country has its own regulatory requirements for pharma products and this leads to more delays and cost.
"With large capital investment and incentive from the government of India in cold storage, we could see major progress in cold chain warehouses and transportation. I am confident this will help the pharma industry grow rapidly," he added.