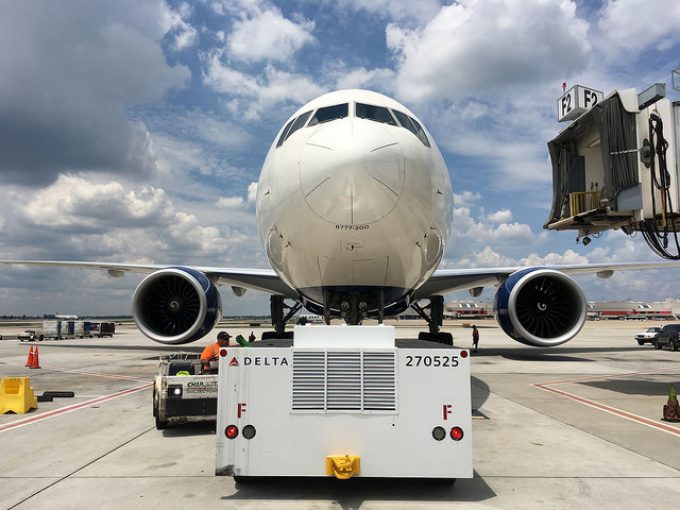 Airline cargo partnerships are becoming increasingly prevalent, with more cemented this week: Aeromexico Cargo and Delta; and Etihad Cargo and Royal Air Maroc.
Aeromexico Cargo and Delta Cargo are claiming the first trans-border air alliance between the US and Mexico in a deal that continues their SkyTeam collaboration.
The pair have already co-located warehouses in Mexico and five US cities, with Orlando and Detroit coming soon, in a process which began last year.
The joint co-operation agreement will allow forwarders to use services from either airline, as well as joint trucking options, across a "broad" network. The aim is to provide "a seamless logistics experience in the US and Mexico", according to Delta president cargo Gareth Joyce.
Delta, which has suffered declining volumes for some time, appears to have a renewed confidence in cargo. It also recently announced a fully integrated joint-venture arrangement with Korean Air, and this morning Delta Cargo announced a new daily 777 service between Incheon and Atlanta.
"The new route will offer large connectivity for cargo movements out of the US south-east to service customer needs with a direct service to Asia, in particular the large number of Korean auto manufacturers located throughout Georgia and Alabama, such as Kia," it said in a statement.
"Combined with Cargo's freight forwarding partners, now the whole region can be reached utilising overnight trucking for next-day delivery from the Atlanta gateway."
However, the planned tie-up with Korean Air could face problems. JetBlue and Hawaii Airlines have both called on the US Department of Transportation to review the partnership, originally granted antitrust approval nearly 15 years ago. They claim the transpacific market has changed substantially since then, and the original ruling called on the airlines to submit for prior approval and subsequent agreements.
Meanwhile, Etihad Cargo and Royal Air Maroc (RAM) have signed an MoU to cooperate on network development, freighter deployment and increasing traffic on several tradelanes. Royal Air Maroc has one 737 freighter, but is expecting delivery of a second, while Etihad has 10.
The carriers plan to spend nine months working on the arrangement, evaluating various options, such as capacity sharing. The initial implementation will be focused on RAM's services to the US, West Africa and South America.
Where RAM has capacity to North America, Brazil and has a West African network, Etihad has limited capacity in North America and only serves Lagos in West Africa.
The pair have already been working together for a year, and the MoU will "serve to explore further areas of opportunity", said the carriers.