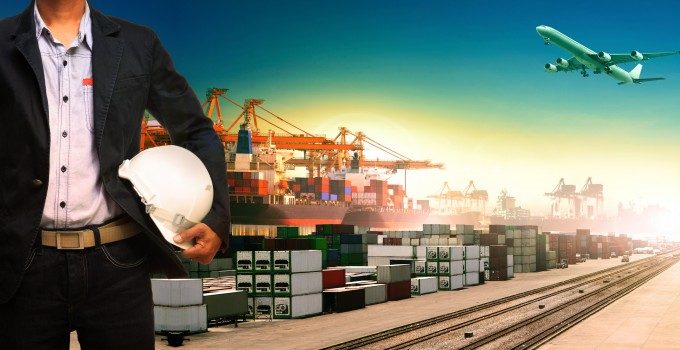 As forwarders report tightening capacity, the latest available data on the air cargo market continues to show strong growth.
June saw volume increases of 10.5% year-on-year, WorldACD reported, while yield worldwide rose 7%. It noted that the second quarter was the best in nearly seven years for volume growth, while yields rose 5.4% in US dollars, and 8.1% in euros.
Forwarders expect the market to remain strong for the rest of the year.
"We predict that the second half is going to see a proper, old-school, pre-2008 peak season," said one European forwarder.
"Rates are already remaining really strong, and there is definite uplift to the US in the traditional 'slow season'. It looks like it's going to be a strong air freight end to the year.
"We are definitely advising clients of potential issues and tight air freight."
However, while yields may be rising for airlines, financial results for some forwarders show the difficulty they are having in passing on the rising air freight costs to their customers.
Commenting on Panalpina's results last month, David Kerstens, analyst for Jefferies, told The Loadstar: "Panalpina thought it could increase prices, but it hasn't worked.
"There have been three quarters of high significant volume growth, but [forwarders] are struggling to pass higher prices on to customers."
"Customers have got to get used to the current environment of freight rates. Shippers have not been prepared to pay more. It's been more difficult than people expected."
WorldACD reported that exports from China showed the biggest yield improvement. But it noted that the improvement could be partly explained by fuel price movements, some 10% higher year on year in the second quarter, and surcharges.
"Past experience has taught the air cargo world that yields usually react to fuel price developments with a time delay," it said.
"Since the strong 2016 fuel price increases between Q1 and Q2, Q2 yields in 2016 could be said to have been relatively low, as the rising fuel prices had not yet been fully factored in. Given the increasing practice of net pricing, more research needs to be done on this subject, however."
Regionally, noted the market data company, origin Germany and Hong Kong saw the biggest growth in kg, while Turkey to the Middle East and South Asia (up 54%), as well as Belgium to Asia (up 50%) and Belgium to North America (up 46%) saw the greatest percentage growth in volumes.
Qatar, perhaps unsurprisingly, saw particularly strong growth in the transport of perishables. It must now import foodstuffs from further afield and can no longer truck them in after neighbouring countries launched a blockade.
Qatar Airways is providing 20 charter flights for cattle shipments to the country from Europe, the US and Australia to stock a new farm which will allow Qatar to produce its own milk. The carrier has also been involved in the "massive airlift" of food and grocery items, it said.