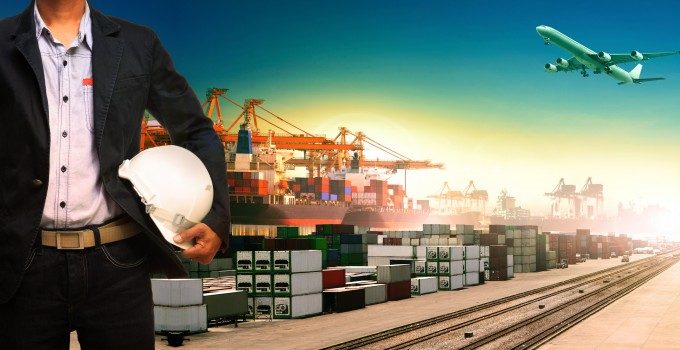 In the third – and final – of our series on IATA's Air Cargo Innovation Award nominees, we feature Clive, which according to its tagline, is 'bringing humanised technology to the air cargo domain'.
The brainchild of Niall van de Wouw, who teamed with Joe Forbes, of Australia's Biarri group, a commercial mathematics company, Clive's software applications focus on three processes: allocation management, demand forecasting and operations management.
Essentially, it aims to move the industry away from software such as Microsoft Excel – well-used, but described as nothing more than "an upgraded piece of paper".
Its lack of connectivity and real-time information, as well as time-intensive manual processes, say those in the know, make it an unattractive option for allocation management. The alternative, before Clive, was "conventional decision support tools, which have high implementation and subscription costs relative to the real benefits they bring".
However, there is now a third way. "At Clive, we believe that order and simplicity are the best response to the complexity surrounding commercial decision making in air cargo," explained managing director Niall van de Wouw. "So it became our goal to build applications that are just as intuitive to use as consumer apps."
The application for allocation management allows both cargo airlines and forwarders to better manage the request, acceptance, implementation, monitoring and changing of allocations.
Clive already has its first customer, Air Capacity Sales (ACS), a unit of DHL Aviation. Paul Ennis, managing director, previously used Excel and told Airline Cargo Management: "The accuracy of the information was inadequate and there was no real-time visibility on capacity allocation, especially taking into account that DHL Aviation has such a complex network.
"We have lots of demand for pre-allocated capacity. We didn't have a system before … so we were interested in Clive. It's an amazing leap forward."
He added: "People feel more empowered to engage with customers as we have a clearer view of what is going on. You never get a second chance to fill an aircraft, and now we can talk facts and figures with customers."
The second application, to forecast air cargo demand, combines the use of proven forecasting methodologies with the knowledge of the 'crowds' – the market intelligence available in the minds and guts from local staff and partners. A recent Proof of Concept with a global air cargo company proved successful, said Mr van de Wouw, and the application is expected to go live in the next few months.
The third application will focus on operations management, which allows cargo companies to act more swiftly, and therefore often more efficiently, on disruptions to flights and shipment planning.
The innovation in this application is that the software is based on the principles of artificial intelligence. Once a disruption occurs, different 'agents' representing the interest of individual shipments and flights start negotiating until they find an alternative plan – something which, proven in other transport modes, can be done in a matter of minutes.
Each of Clive's applications support one direct process, leaving the applications "clutter-free". "We are pushing the technology boundaries to make life easier in this domain, " said Mr van de Wouw.
He added: " I truly hope that this award will foster the sharing of innovative ideas and initiatives from all corners of the globe. Looking at the judging criteria for this year, I do believe we are a strong contender. Our applications are unique; the upside to our clients is substantial, and we have a team with a proven ability to bring new products to the market."
IATA is flying each of the three finalists to Shanghai to present at next month's World Cargo Symposium, before the winner is announced. Prize money of $20,000 will go to the winner, and up to $10,000 each for the runners-up.