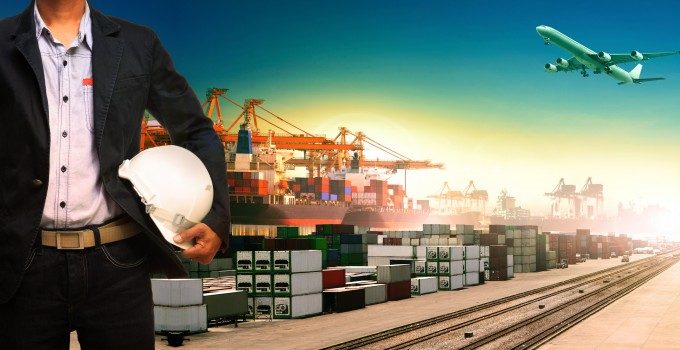 Next month, IATA will shell out up to $40,000 in prizes for innovation in the air cargo sector.
The association has now revealed three nominees for the first of its Air Cargo Innovation Awards, with the winner to be announced at the World Cargo Symposium in Shanghai. One will win $20,000 and the two runners-up could win $10,00 each.
There is something of a theme running through the three nominees. Each is Dutch, for one thing. And all three have come up with an idea which not only simplifies certain air cargo processes, but adds visibility to a part of the air freight chain which was previously, well, murky.
Over the next three days, The Loadstar will feature each nominee: CargoClaims by CargoHub, CanTrack by CHEP and Niall van de Wouw's Clive.
First nominee
CargoClaims seeks to simplify the claims process, a notoriously long-winded and frustrating job, known, according to the Dutch company's IATA submission, as "the headache files".
Launched by CargoHub last January, the system enables all air cargo stakeholders to lodge claims through a single, integrated platform.
"This makes the claims process more efficient and transparent," said Kiona van de Burg, business development manager, who trialled the system with Saudia Cargo. "Everybody needs to claim  – it's part of the business. But it takes time to collect the data, to find the right person.
"You need to know where it went wrong and what to do. It creates a headache for everybody, and no one wants to claim, but the shipper has to take action.
"There are a lot of documents, and it's a different process for each airline," she explained. "Some airlines already have a claims portal within their core systems, but there has been no centralised system to date where forwarders can manage all their claims."
Ms van de Burg, who wrote a thesis on claims management, said it was hard to determine the number of claims made, as airlines would be loathe to give out those statistics, but that the number was significant. And that claims could take up to two years, in some cases, to be processed.
"And it can be worth a lot – airlines can lose key accounts because a customer will walk away over a bad claims process."
The system collects data on incidents where cargo is lost, damaged or delayed, which could be logged by a handler, as well as claims from forwarders. Given that many claims are submitted locally, but dealt with by head offices, and that both different offices and companies may submit claims in different ways, the platform helps standardise the information. It enables businesses to collect, analyse and exchange data and so will reduce time, cost – and paper.
CargoClaims offers three different user models: Freemium, Premium and Enterprise. The former, free of charge, allows any company to submit a claim to any airline electronically, with all communication and documentation logged and filed. The Premium, a paid-for service, allows for multiple users from one company and provides continuous updates, while the Enterprise model allows for customised service, with integration onto a company's own website, as well as increased visibility into the claim.
Prices start from €49 per month, said Ms van de Burg. Customers currently include Saudia Cargo, AviaPartner, MASKargo,  Aramex, Panalpina and Kuehne + Nagel.
IATA's criteria for the award are: to be an industry enabler, increasing the competitiveness of air cargo compared with other modes, or enable new commodities to be carried; increase quality and/or decrease cost; and develop technologies that optimise revenue or capacity utilisation, or shorten the lead time or enhance service.
So why should CargoClaims win?
"We have got a solution for the whole market, not just one party," argued Ms van de Burg. "There is a benefit to everybody that signs up. There is transparency across the supply chain.
CargoClaims will present its concept at World Cargo Symposium in March, before IATA reveals the winner.