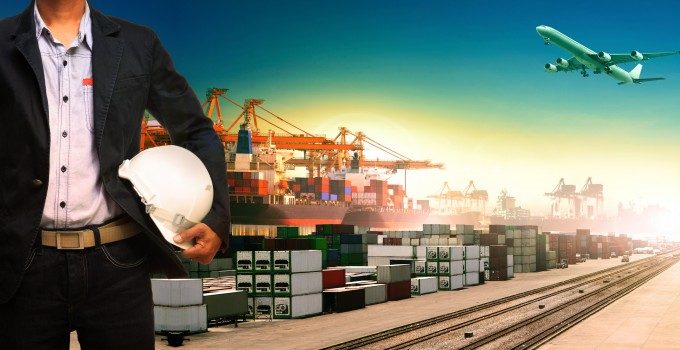 As Agility celebrates significant upturns in its first-half results, the spectre of a $95m settlement from a US civil lawsuit still looms over the logistics operator.
Revenues for the six months to June increased 9.1% year-on-year, to $2.1bn (KD662.6m), leading to 15.6% growth in EBITDA of $209.5m.
While its Global Integrated Logistics (GIL) unit saw revenue growth of 9.6%, it was volume growth in the air and sea divisions that stood out.
And it was air freight where there really was something to crow about, with volumes up 14.7%, more than 10% ahead of the market average.
Similarly, Agility's ocean freight volumes outpaced a market average growth rate of 8%, at 12.9% up year-on-year.
"Revenue in our logistics business is growing because air and ocean volumes are increasing and contract logistics revenue is expanding, but rate pressure continues to affect profitability," said Tarek Sultan, vice chairman and chief executive.
He said the aviation results  were "particularly strong", but added that it was the infrastructure division which was the primary driver of second-quarter growth.
He also said GIL's second-quarter net revenue remained flat, year-on-year, as a result of capacity constraints and higher market rates that "significantly degraded" yields in freight forwarding.
Net revenue margins for GIL contracted to 24.9%, compared with 27.3% in the second quarter of 2016, while EBITDA decreased 5.8% to $30m in the second quarter for the same reason.
Despite this, Agility said, its first-half results left it on track to achieve its EBITDA target of $800m by 2020, with continuing efforts to improve "underlying fundamentals" in its logistics business.
It said the "technology-driven" transformation of its processes and development of online solutions for customers would be particularly important in achieving overall improvements.
However, full-year results will be significantly affected by the $95m payout after Agility was accused of defrauding the US government over military food supply contracts.
Under the settlement, the logistics supplier agreed to plead to a misdemeanour over a single invoice valued at $551 – Agility will also pay this amount but will not face a criminal fine.
Furthermore, the company said the settlement would allow it to once again pursue government contracts with the US.
Mr Sultan said he expected the settlement to result in lower-than-anticipated legal fees, with the impact of this "partially" reflected in the third quarter before being fully realised in the final quarter.