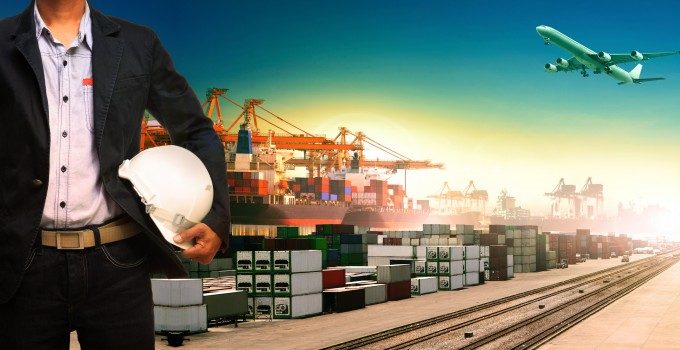 While many forwarders are looking to cut back their exposure to the declining air freight market, Agility is bucking the trend and has pledged to keep 50% of its forwarding business in the sector.
The strategy is supported by figures released last week by Transport Intelligence (Ti), showing that air freight makes up 49.7% of the total forwarding market, which in 2012 grew to €125.85bn.
"We have a 50:50 balance of sea and air – and we are not growing one over the other," Essa Al-Saleh, president and CEO of Agility Global Integrated Logistics, told The Loadstar. "It's a foundation, a core network. We need to drive growth in both. It's a difficult environment for air freight today, and that's exactly why you need to focus on it. If you neglect a product, then you are just trying to play catch-up."
According to Ti's figures, the air freight market fell 4.2% in 2012, while sea freight gained at an impressive 11.5%, giving the total market a rise of 3.1%. But in 2011, air freight was worth €65.37bn, while sea freight was worth just €56.72bn.
Mr Al-Saleh added: "The reality is that air freight is struggling and ocean is growing. We thought, 'what is wrong with us?' But then we found out we're not alone. Key customers are looking for ways to reduce cost where growth is not robust."
Cathy Roberson, author of Ti's freight forwarding report, said: "I think forwarders need to split between the two, although the exact split needs to be reviewed by individual companies on a more regular basis compared with the past."
The report also backed Agility's strategy of focusing on developing markets, especially intra-Asian trade, as well as opting for high-yielding air freight products, such as pharmaceuticals. In 2012, Asia Pacific accounted for 32% of the total freight forwarding market, which is expected to rise to 37% by 2016, with growing domestic demand.
"If you look at our revenue breakdown, a large part is intra-Asia," said Mr Al-Saleh. "We are seeing intra-regional development – and it's sometimes changing the patterns of our customers with shifting manufacture bases. They need to get their distribution centres closer to their customers. It's impacting more on air freight, but air freight is always going to be there."
Ms Roberson agreed that near-shoring would affect the freight forwarding market. "I think freight forwarding in general will be negatively impacted by reshoring trends. However, it will be used for some just-in-time deliveries as well as for raw material imports. Deliveries to distribution centres/final customer road movement [rail or truck] will likely be utilised more – not only because of lower costs but also because service offerings have improved to the point where trucking and intermodal can rival domestic air freight a good bit of the time."
Kuwait-headquartered Agility is also choosing to focus – along with many competitors – on sectors such as hi-tech, pharmaceuticals, automotive, oil and gas and retail and consumer goods. Mr Al-Saleh acknowledged tough competition in these areas, but said not only were they relevant to emerging markets – one of Agility's core competencies – but that: "The fact is that everyone is playing in this market, but we are more focused, rather than trying to solve everybody's problems. We want to leverage our strength and standardise solutions."
Ti, which expects a compound annual growth rate of 6% for air freight up to 2016, and  7.5% for sea, added that while air was addressing its structural problems, sea freight still faced overcapacity.
Ms Roberson said: "Despite double-digit growth in 2012, the sea freight forwarding market is still vulnerable to long-term overcapacity and erratic rates. Forwarders have benefited from the modal shifts experienced in 2012, but there could be serious problems if these issues are not addressed. Although the air freight market was weaker in 2012, airlines are removing capacity across the world. If it wishes to continue its impressive growth, the sea freight sector should not continue to ignore these problems."