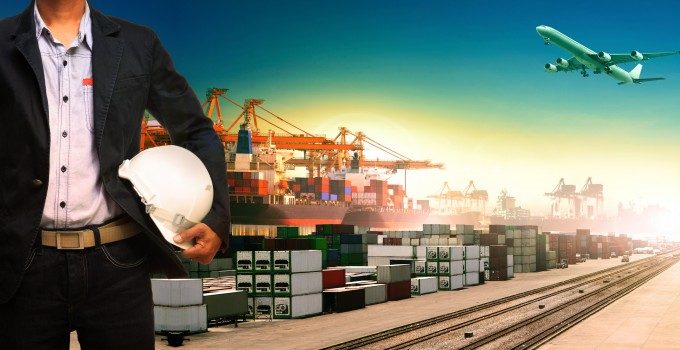 Air France-KLM has postponed a promised announcement about the future of Martinair, its cargo airline subsidiary, which is reportedly up for sale.
However, a spokesman for the airline group insisted that a sale is just one of many options it is examining. "We are really considering all the possible solutions," he said. "This is not about selling Martinair or not – this is about making sure AF-KLM Cargo returns to profitability."
The Franco-Dutch airline group is believed to have appointed Goldman Sachs to examine the business case and create a bid book for interested parties to take on the AOC, staff and freighters – including those in KLM Cargo's fleet.
Martinair operates six MD-11Fs, one B747-400BCF and four 747-400ERFs on lease from KLM Cargo. The whole fleet is said to be for sale – reportedly with the proviso that KLM will contractually pledge not to operate freighters from Amsterdam.
As recently as November, Erik Varwijk, AF-KLM-Martinair Cargo's executive vice-president, was insisting that the group remained committed to operating freighters until 2020 and beyond. He stated that maindeck capacity "is essential if the carrier is to offer a full service to forwarders".
"We intend to be in all markets with all forwarders," he said.
In May, however, the airline said it would make an announcement about its cargo operations on July 25. The delay is thought to have been triggered by several factors.
Trade unions at Martinair, which has about 600 staff, including 200 pilots, have called for "structured dialogue" on the consequences of any decision. In addition, it is a difficult sale to negotiate, according to Dutch sources.
Martinair comprises the cargo airline, its Regional Jet Centre (RJC), which offers maintenance for Embraer and Fokker aircraft, and its Flight Academy, which offers training to both private and commercial pilots, and is based at Lelystad Airport.
The RJC was formed last year, after the majority of Martinair's previous maintenance abilities were transferred to KLM Engineering & Maintenance. RJC's key customer is now KLM CityHopper. Sources in Amsterdam suggested that RJC would become an independent company after any sale, but there have been question marks over whether KLM would continue to outsource its Embraer maintenance, or bring it in-house, thus depriving RJC of its top customer.
But the key question must be which company is in a position to buy Martinair. As an EU carrier, it must be 51% owned by an EU company.
While the Dutch media has reported that there have been talks with Etihad, the acquisitive UAE company could not take a majority stake and sources indicate that AF-KLM would prefer to sell a 100% shareholding. However, AF-KLM CEO Alexandre de Juniac told media recently that, although he would not divulge how many parties were interested, Eithad would be "an obvious choice…but we're still talking."
An acquisition could help propel Etihad Cargo's fleet and network onto a larger scale, a strategy it has pursued aggressively with its passenger division. AF-KLM and Etihad already have a commercial partnership and in February last year Etihad took a 747-400ERF on wet-lease from Martinair.
The carrier's MD-11Fs, the oldest of which is 20, have high operating costs and are likely to need replacing, said one source.
On the upside, Martinair has good traffic rights and a strong position in South America and East Africa. But it would have to compete with KLM's passenger network, although one senior source pointed out: "Any freighter operator has to compete with bellies. Like Cargolux, you just operate to markets where there is freighter demand, and do a lot of charters."
With any non-EU company – most likely to be interested in European AOC and traffic rights – unable to take full control, it has come as no surprise that there appears to be no buyer lined up.
One senior airline executive said: "It will all depend on the price and conditions.
"The Martinair organisation is entirely integrated within Air France KLM,  so a buyer essentially will only get half a company. It hasn't much value anymore, in my view. It will be a difficult sell."
AF-KLM-Martinair Cargo made a loss of €202m in 2013, and a loss of €34m in the first quarter of this year.