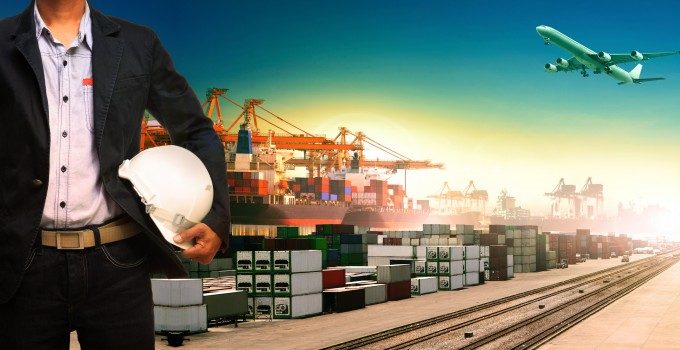 One of the world's largest sports apparel and footwear manufacturers is considering a large-scale relocation of its manufacturing from China to south-east Asia and the Indian subcontinent.
German giant Adidas said this week that, due to expected double-digit increases in labour costs involved in sourcing its products through to 2020, it would need to move away from China as wages soared in the country.
Vietnam is likely to be the major winner, according to senior vice president of sourcing John McNamara.
"What we have seen since 2009 is a compound annual growth rate in manufacturing labour costs of 13-15%, and that is what we are planning for through to 2020," he said.
This year the company will have spent $8bn on sourcing 300m pairs of trainers, 350m apparel items and another 100m items such as backpacks – and Mr McNamara said that around 60% of the cost of this was attributed to materials costs, with the remaining 40% attributed to labour, overheads, duty and freight.
He said that labour costs were expected to increase by 11-15% through to 2020. Over the same period, material costs – which he said were subject to unpredictable volatility due to factors such as the weather – were expected to increase by 1-4%.
In total, Adidas expects its sourcing costs to go up by $1.1-$1.8bn by 2020, which has forced it to look at other manufacturing locations.
"At the moment we are sourcing 30% of our clothing and footwear in China, but that's changing very rapidly, and by 2020 it will be half that in terms of relative percentages.
Currently China, Vietnam and Indonesia produce two-thirds of Adidas footwear and clothing goods, but Mr McNamara said that would likely to drop to 60% over the next five years "as we start to explore some of the other markets".
Chief amongst these would be Pakistan – which enjoys duty-free status for goods imported into Europe – and Myanmar, and he claimed that Adidas was the first major apparel manufacturer to invest there since its recent political liberalisation, and by 2020 could be producing as much as 20m pairs of shoes per year.
"Myanmar is one of the last great sourcing destinations. In Vietnam, we have grown from producing nothing to 150m pairs a year within 15 years and there will be a similar growth in Myanmar," he added.
Equally, there could also be some relocation of production to Turkey and Central America to serve Western Europe and the US respectively.
"We are still looking at near-sourcing – I think it will increase but I don't have that certainty over future costs that I have with Asia.
"For example, Turkey only does cotton and apparel and you can only really afford to do simple clothing like T-shirts which take a few minutes to produce – for more complicated products that take more manufacturing minutes, and therefore incur higher labour costs, you go back to Asia," he said.
In terms of footwear production, Vietnam currently produces 40% of its volumes, which is expected to rise to 41% in five years, while Indonesia will go from 23% currently to 27%. China will decline from 23% to 17%, although given the sales growth Adidas wants to achieve, actual volumes will remain the same, he said, and its suppliers plants in the country would concentrate on more high-end products due to their higher efficiency.
In terms of clothing, Chinese volumes will fall, and dramatically,
"It's the end of cheap China and we are going to see significant reduction in the amount we source from China. Vietnam will grow and Cambodia will become a big extra market for us – five years ago we asked some of our suppliers to go to Cambodia and that is starting to come through for us.
"I know that lots of other clothing companies are going to Bangladesh and Vietnam, but we are really interested in Pakistan," he said.