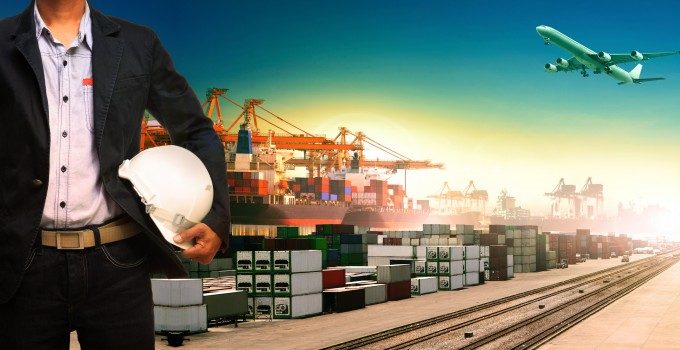 US-based XPO Logistics has completed its second major acquisition as the execution of the company's ambitious growth strategy shifts gears.
Here's a little context for readers who may not have come across this small but rapidly growing American freight company. XPO Logistics was formed a little under a year ago after serial US entrepreneur Bradley Jacobs and his management team acquired Express-1, a truck brokerage firm that also offered express and freight forwarding services.
It was Mr Jacobs' first foray into the freight business, but he brought with him the astonishing goal of building a multi-billion revenue company within the space of just a few years, after his company Jacobs Private Equity invested $150m in Express-1 and renamed it XPO Logistics.
The growth strategy is founded on three pillars: acquisitions, so-called cold starts, and the optimisation of its existing businesses; and each of these were on display as it reported its second quarter results yesterday and announced the acquisition of Canadian freight brokerage Kelron Logistics for $8m.
Briefly, XPO's latest numbers (although given that it remains in something of a start-up mode possibly one shouldn't read a great deal into them): revenues were $54.5m, a year-on-year rise of 23.7% over the $44.1m booked in the second quarter of 2011. It posted a loss of $5.2m compared with a profit of just under $1m last year.
But at this stage profits aren't the primary issue; instead, it is getting the company up to a scale at which it can reach Mr Jacobs' goal of hitting $500m in revenue by the end of the year. Kelron's annual revenue is around $100m, following on from last quarter's acquisition of South Carolina-based Continental Freight Services for $3.4m, which had $22m in revenues last year.
"We are right on target with our acquisition strategy. We have acquired $122m; it is August, and we have been saying since last September that we want to get to a $500m revenue run rate by the end of this year, with half of that coming from acquisitions – we are half way through the budget and given the pipeline, that $250m is right where we think we are going to end up," he said.
Kelron is a non-asset owning truck brokerage – matching truckers with shippers – with 40% of its volumes intra-US, another 40% in the US-Canada cross border traffic and the remainder intra-Canada. Instructively, the one part of Kelron it didn't buy was its warehousing division, "because we didn't want to get into assets".
If $8m for a business that generates $100m in revenues seems an unusual price, that's because it barely broke even. Its previous owners got caught out investing in growth and infrastructure just as the economy turned and "they didn't have a plan in place that could fund negative growth".
"Long-term, our vision is to grow it. We want it to be a $300m revenue business with margins of about 5%."
The purchase brings with it some 1,000 customers and 2,500 sub-contracted drivers, taking XPO's network of drivers up to 15,000. In contrast to asset-based freight companies, its investment has been centred on building up its IT platform and creating a hub in Charlotte, North Carolina, from where the vast majority of its carrier-relationships are managed – this is the key plank of the optimisation part of the strategy.
"Lack of good IT is the number one reason why high-growth companies fail," asserted Mr Jacobs. "We see a very big distinction between the top larger brokerage firms and all the rest in terms of the basics of the business – getting the pricing right and finding a truck and doing those tasks as quickly as possible. 90% of the brokers out there do the job by the seat of their pants.
"But the key differentiation of our strategy is Charlotte, where we have 40 people just doing carrier procurement. That will go up to over 100 by the end of the year and we are adding 10-12 per month," he added.
Lastly there are the cold starts. Another four new truck brokerage offices were opened in the quarter – Chicago, Jacksonville, Montgomery and New Jersey- one new express office in Birmingham, Alabama, to serve the growing manufacturing activities in the region; and a new freight forwarding operation in Los Angeles to capture ocean freight going through the ports of LA and Long Beach.
The real issue is whether the market itself can sustain the rise of XPO. Mr Jacobs admits to being caught out by the flatlining US economy and the effect that has had on volumes. "We weren't expecting the economy to get worse before it gets better but I think we are in good company in that.
"Margins in the business have seen a compression of about two percentage points over the last year and this is to do with the amount of freight, and the competition chasing that freight. The economy is slow and the big trucking companies are taking all the loads that are being tendered so there is not much coming into the spot market, and that is the key reason for the decline in margins," he said.
It currently has the strength to continue its strategy: $190m in the bank and no debt.
"Whether the economy gets better first or worse is for economists to figure but ultimately it will get better and there will be more freight and that freight will be in the spot market and it will be a good time to be a freight broker again.
"And we think that a few years from now companies that have capacity, like we are positioning ourselves to have, will benefit because trucking capacity is going to get tight."
But investing in trucks themselves has been ruled out. "We prefer to remain a non-asset 3PL and have access to capacity because of our relationships with thousands of carriers – that's the 'assets' we want to invest in; we don't want to put money into iron.
"The whole point is to have a strong hub in Charlotte and provide a service to smaller carriers who don't want to have a large sales force in-house," he said.
It would seem unlikely that there will be a significant reversal in the American economy by next quarter, but it is likely that there will be more in XPO's shopping bag, given that its acquisition list amounts to nearly 200 targets.