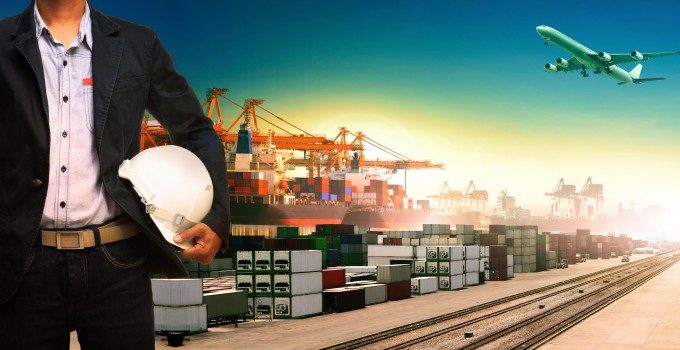 A survey of leading UK companies on behalf of the Chartered Institute of Logistics and Transport (CILT) has highlighted the crisis faced in the supply chain from a worsening heavy goods vehicle (HGV) driver shortage.
Over 100 companies were surveyed to support the CILT's Driver Shortage Crisis publication, including retailer Marks & Spencer, Premier Foods and haulage group Norbert Dentressangle.
The results will serve as an alarming wake-up call for the UK's transport industry and confirmed earlier fears expressed of a "ticking time bomb" of driver shortages and also that the shortage has now reached crisis point in many regions of the UK.
Indeed, 74% of respondents stated that their organisations were experiencing a driver shortage and 61% said they were obliged to rely on agency drivers to cover their regular workload commitments.
The problems stem firstly from the high cost of entry in terms of licence acquisition and thereafter from a new EU directive requiring drivers to obtain a Certificate of Professional Competence (CPC).
Maintaining a CPC involves 35 hours of training every five years and has been described many times to The Loadstar by HGV drivers as the "final straw" in their decision, already under consideration due to the long and unsociable hours and poor wages, to walk away from the industry. These factors  have also seen younger workers shun the job as a career.
As a consequence, the average age of UK HGV drivers has climbed to 47, with a severe shortage of younger people coming through to replace them when they either hand in their keys in favour of a less stressful job, or retire.
Of those companies surveyed, 80% accepted that it was their responsibility to find solutions to the issues, but 89% complained that the UK government was not doing enough to highlight and deal with the current driver shortage crisis.
As a proactive response to the survey, CILT said it would host a series of nationwide round-table discussions, at which senior industry figures could share best practice and brainstorm ideas to combat the issues.
Container haulage shortages are yet another challenge for the UK's supply chain already burdened by the erratic scheduling of ocean carriers and pinch points at container terminals caused by the bunching of bigger ships with considerably higher box exchanges.
Furthermore, the sub-economic freight rates that many liner operators are now are obliged to work with – the consequence of a bloody rate war raging in Asia – leaves little scope for the carriers to concede any haulage rate increases that would assist companies to raise the remuneration of drivers.
Indeed, one Felixstowe-based carrier bizarrely told its customers in an advisory that the reason for a lack of prompt haulage was that they (the shippers) had "squeezed us to reduce costs and we have squeezed our suppliers, of which transport companies are one".
Ashortage of truck drivers is a problem that the UK has in common with several European nations and has also become a serious issue in the US, for similar reasons of low pay and industry standing with fewer young people are interested in getting into the profession.
Indeed, according to the American Trucking Association (ATA) there is currently a shortage of 30,000 truck drivers across the nation. From the ATA's own findings, 90% of hauliers cannot find enough drivers for their needs.