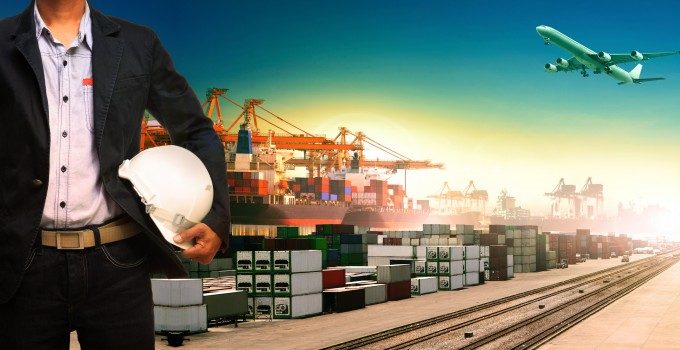 I guess it's the climate we're in, but turn your back for a couple of weeks (happy new year, everyone), and things have changed. Jade has suspended services, and Cargoitalia has finally left the market. But before getting too depressed about being jobless by March, there is also some (well, a little) joy to spread about ex-Asia to US and European routes. Read on.
But the Italian scuffle first. Some of you might be surprised that the small all-cargo carrier lasted so long – but it did have strong backers. Others, specifically the employees apparently, were horribly surprised at the shock ending. Wages were paid, bills had been paid…According to one pilot, Cargoitalia had contracts worth E20 million at its liquidation. (Although it's much-heralded "long-term contract" with Lufthansa Cargo was called no such thing by the German giant, who was asking for one weekly flight up to February.)
But as early as May the company was stating that it wasn't able to operate profitably with its current fleet of three leased MD-11Fs (something the market had been saying for some time). And things – from the outside at least – started looking decidedly ropey after the exit of Roberto Gilardoni, and the company's bizarre statement that he was made redundant as they 'no longer needed a commercial manager'. 
A mere six days before it announced liquidation, when called on to comment about its much-speculated end, The Loadstar was assured new funding was in the bag. Whereas in fact, it was at the shareholder meeting to discuss funding that the backers decided to pull the plug. A receiver is to be appointed in the middle of this month.
How the liquidation will affect Cargoitalia's E30 million legal action against the Italian Civil Aviation Authority (ENAC), and 'co-interested' party Cargolux Italia is anyone's guess. 
The basic claim is that ENAC shouldn't have licensed Cargolux in Italy, it having only a minority Italian shareholder and no independent revenue stream from its majority owner. According to the brand new CEO at Cargolux Italia, the friendly Pierandrea Galli, Cargoitalia's first claim against ENAC was rejected by the court at the beginning of December. "But there are many other routes to go, and appeals processes," he told The Loadstar. 
No one is answering the phones at Cargoitalia.
Cargolux Italia, meanwhile, isn't publicly jumping for joy at Cargoitalia's exit, and Galli added: "There is always room for competition – that's the rule of the game." He concedes the market has been weak, but says: "The important thing is to have the right aircraft and operational size." 
Ain't that the truth. 
Sadly for staff – happily for competitors –  Cargoitalia probably won't be the last carrier to exit the market in the coming year. There are several bets on in The Loadstar office about who is next, but to speculate in public is to add yet another nail to the coffin. 
But  – as promised –  there is some good news.
For the first time since mid-2010, shipping lines ex-Asia are regularly having to roll over cargo, according to Lloyds List. Ship maintenance plans for the Christmas period, other capacity coming out, and factories gearing up for the Chinese New Year break are all making it hard for shippers to get their goods out of China. Pre-Christmas 2009, that led to a massive rush on air freight. Whether shippers are desperate enough to turn to air freight now is not yet known, but it could well be a better January than anyone was expecting. (Especially if Jade stays out, I hear you whisper.) 
Meanwhile, happy New Year  – let's hope 2012 is a peaceful  – and successful one for all.