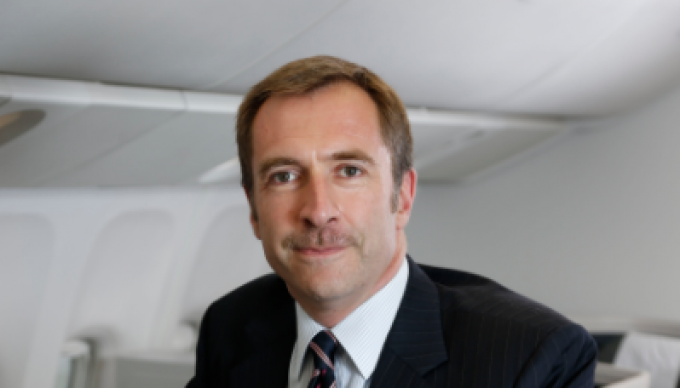 Cathay Pacific has scrapped the role of cargo director and will review the division as part of a major group shake-up that will see 600 head office employees made redundant.
A spokesperson for the carrier told The Loadstar there would be a review and restructuring of the cargo division as part of a reorganisation of the group's head office in Hong Kong.
"We will streamline the structure by removing the role of cargo director, with all commercial and planning functions reporting to the director of commercial and cargo," said the spokesperson.
"This will be overseen by the chief customer and commercial officer, while the services function will report to the director of service delivery."
At the end of April, the carrier announced James Ginns (pictured above) would replace Simon Large as director of cargo – now, the spokesperson said, Mr Ginns would take up a UK-based role with the group.
The decision to remove the role of cargo director and wrap its duties with those of the chief customer and commercial officer appeared to indicate a retrenchment of the cargo division.
However, this was denied by Cathay's deputy director cargo Mark Sutch, who said: "Although we are no longer having a stand alone cargo director we are having a very senior commercial director that holds the title 'Director Commercial and Cargo'. There really is a massive emphasis on cargo at CX – I think our new deal to take two aircraft from Atlas to bring our fleet to 23 B747 is a case in point – I think that makes us the biggest 747 freighter operator in the world>2
But others saw the news in the same vein as recent cargo retrenchments made by Air France-KLM and Singapore Airlines – however, with cargo making up more than 21% of Cathay's revenues the move has perplexed some.
One commentator described any move away from cargo as idiotic; while others speculated the changes in Hong Kong may be linked to claims that Cathay has sought closer ties with a mainland Chinese company.
Chief executive Rupert Hogg said the "tough but necessary" decisions were taken to protect the future of the business and its customers.
"Evolving competition and a challenging business outlook have created the need for significant change," said Mr Hogg.
"As we look to the future we will have a new structure that will make us leaner, faster and more responsive to our customers' needs."
The changes will affect senior and middle management executives, as well as non-managerial roles at the group's Hong Kong headquarters, with 190 management and 400 non-managerial cuts expected.
This represents 25% of management and 18% of non-managerial positions.
"Our immediate priority is to support our colleagues affected by today's announcement, and I'd like to thank them for all they've done for Cathay Pacific," added Mr Hogg.