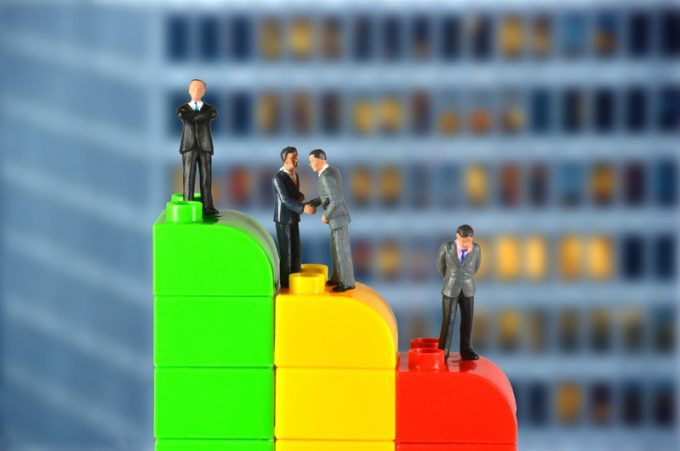 48forty Solutions Acquires Pallet Consultants
ALPHARETTA, Ga.–(BUSINESS WIRE)–48forty Solutions ("48forty"), a leading national provider of recycled pallets and pallet management services, today announced that it has acquired Pallet Consultants (the "Company"). This is the tenth acquisition 48forty has completed since becoming a portfolio company of Audax Private Equity ("Audax") in November 2020. The terms of the transaction were not disclosed.
Established in 1996 by owner and CEO Gus Gutierrez, Pallet Consultants is known in the pallet recycling industry for catering to customers by identifying, engineering, and solving packaging and shipping needs for high volume pallet users. In addition to pallet recycling as a core competency, Pallet Consultants also provides new pallets, custom pallets, and Total Pallet Management solutions. The Company operates in six locations in the southeastern United States with over 285,000 square feet of facility space on 33 acres of land. With more than 350 employees, 30 power-units, and over 650 privately owned trailers, Pallet Consultants is known for its seamless deliveries, consistent quality, and exceptional customer service to both local and national customers.
Mike Hachtman, 48forty CEO, said: "We are thrilled to welcome Pallet Consultants to the team. Pallet Consultants is one of the most respected pallet recyclers in the country, known for their customer service and creative pallet solutions. 48forty will become significantly stronger with this strategic acquisition. I look forward to working closely with Gus Gutierrez, who will continue to run Pallet Consultants and join our leadership team. Gus and his team offer comprehensive experience in the industry, which will push the 48forty business even farther."
Gus Gutierrez, President, Pallet Consultants, said: "I am very excited about Pallet Consultants joining 48forty's family of companies and being a significant shareholder going forward. By merging with 48forty, Pallet Consultants will continue servicing our customers with the quality service they expect while having the ability to access a more extensive national network. I look forward to working closely with 48forty's leadership team to optimize our combined networks, and help provide additional value to current and prospective customers. The integrity-based culture at both Pallet Consultants and 48forty will be a perfect fit. It is a transformational time for the pallet industry, and I am thrilled to be a part of the growth and innovation to come."
Young Lee, Managing Director, Audax Private Equity, said: "We are thrilled to welcome Gus and the Pallet Consultants team to the 48forty platform and plan to continue expanding 48forty's national footprint, capabilities, and focus on customer service and reliability both organically and through future acquisitions."
ABOUT 48forty Solutions
48forty Solutions is one of the largest pallet management services companies in North America, with a national network of over 231 facilities, including 54 company-owned and operated pallet recycling plants, 160 onsite and 12 reverse logistics centers, 5 sorting centers, and more than 850 service providers. 48forty provides end-to-end pallet solutions from supply to retrieval, new and custom pallets, and reverse logistics services. We also operate one of the nation's largest private fleets of 5,880 trailers and over 370 power units. For more information, visit www.48forty.com or follow us on LinkedIn.
ABOUT Pallet Consultants
Pallet Consultants was founded in 1996 and is owned and operated by Gus Gutierrez. Driven by identifying and solving packaging and shipping needs for high volume pallet users as well as providing engineering and custom solutions for clients with unique shipping situations and products, Pallet Consultants focuses on their customers' needs above all else. Pallet Consultants is often recognized for liability mitigation, cost savings, rapid deliveries, seamless transactions, professionalism, and consistent quality. For more information, visit www.palletconsultants.com or visit us on LinkedIn.
ABOUT Audax Private Equity
Audax Group is a leading alternative investment manager with offices in Boston, New York, and San Francisco. Since its founding in 1999, the firm has raised over $30 billion in capital across its Private Equity and Private Debt businesses. Audax Private Equity has invested over $9 billion in 150 platforms and over 1,050 add-on companies, and is currently investing out of its $3.5 billion, sixth private equity fund. Through its disciplined Buy & Build approach, Audax seeks to help platform companies execute add-on acquisitions that fuel revenue growth, optimize operations, and significantly increase equity value. With more than 300 employees and over 100 investment professionals, the firm is a leading capital partner for North American middle-market companies. For more information, visit the Audax Private Equity website: www.audaxprivateequity.com or follow us on LinkedIn.
Contacts
For 48forty Solutions:
Kristin Kopp
VP of Communications and Marketing
48forty Solutions, LLC
[email protected]
Phone: (305) 298-3659
For Audax:
Julie Rudnick
[email protected]
Sard Verbinnen & Co