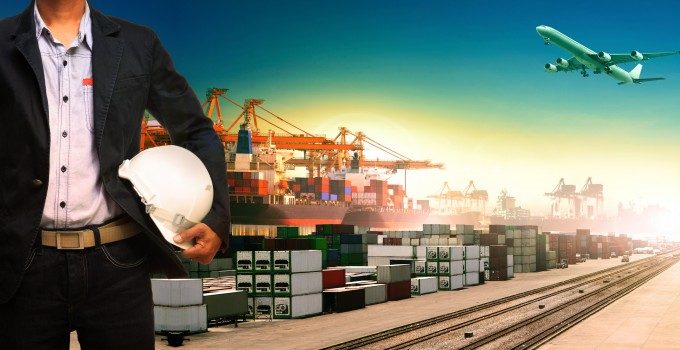 Competition between 3PLs in South Asia is heating up as economic conditions make it more attractive for new players to enter the market.
And with logistics costs often still substantially more expensive than in the west, the boom across South Asia in the e-commerce, automotive, and manufacturing sectors means 3PLs are finding new opportunities to add value to customers' supply chains.
"In South Asia there are more 3PL players entering the market, the business environment is becoming more competitive and everyone is looking to create value in each customer's supply chain," said Desmond Chan, South Asia managing director for US-based forwarding and logistics giant Menlo.
He added: "We are seeing significant growth in the automotive sector in South Asia, particularly in India, but also across South-east Asia. We also see increasing demand in the consumer goods sector – in particular, the food & beverage area supporting both wholesale and retail operations."
Indeed, Menlo Logistics, the $1.5bn global logistics and supply chain management subsidiary of US trucking firm Con-way Inc, experienced significant growth in South Asia in 2014 with over 10% year-on-year third-quarter growth.
This appears to be an increasingly common trend amongst global 3PLs operating in the region. In April, The Loadstar reported how Asia-Pacific had recently overtaken Europe as DB Schenker's largest contract logistics market.
Although the logistics industry in South Asia is expanding, increasingly fierce competition is forcing 3PLs to innovate and create new differentiators from their rivals. Cost-saving practices such as the implementation of lean processes and continuous improvement programmes is one way Menlo attempts to stand out from the competition.
Lean methodology aims to create more value for customers while minimising waste and using fewer resources – an attractive proposition for South Asia's shippers and manufacturers attempting to combat high logistics costs.
"We see being lean as a key differentiator in the market place. We are certifying more of our warehouses across South Asia in response to growing demand from our customers to improve efficiency and reduce waste and cost," Mr Chan said.
Implementing lean methodology has already proved beneficial for Menlo within India's automotive industry. The industry is developing quickly, with car manufacturers expanding their operations across the country as consumer demand for cars and trucks rises.
Menlo, which recently opened an after-sales spare parts facility in Dharuhera, near New Delhi, plans to have the facility certified to Lean Bronze standard by the third quarter of 2015.
The 3,846sq metre facility is managed on behalf of a global brand client and is situated in an OEM automotive parts cluster that includes Manesar, Neemrana, Bhiwadi, Bawal and Dharuhera.
Recent estimates place India's market for automotive part imports at $12.8bn, compared with $10bn in exports, while car sales jumped 18.14% in April on the corresponding period last year.
However, rapid industry expansion is highlighting the limitations of India's overland transport infrastructure and liner shipping links, with critics pointing to poor transport efficiency and slow turnaround times at ports as major challenges.
Mr Chan noted that continued slow-steaming meant shippers needed 3PLs to help overcome the problems caused by schedule uncertainty.
"We have seen schedule reliability fall in recent years as container shipping lines have adopted slow-steaming. Port congestion is also a problem in certain countries in South Asia, but our job is to mitigate delays through contingency planning."